Credit rating agency downgrades SBS, building society support ratings due to RBNZ's OBR Policy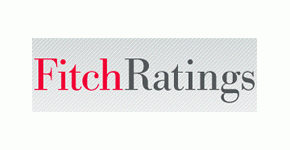 Fitch Ratings has affirmed its 'BBB' rating on SBS Bank with a stable outlook, but downgraded SBS' support rating because of the Reserve Bank's introduction of the Open Bank Resolution (OBR) policy.
The support rating, Fitch's assessment of a potential supporter's propensity to support a bank and of its ability to support it, as been cut to '5' from '4'. Fitch has also revised its "support rating floor," which is described as being derived from Fitch's support ratings where the support rating is based on potential sovereign support, to 'NF' from 'B+'.
"The revisions to SBS' support rating and support rating floor reflect the introduction of the OBR from 1 July 2013 and the reduced propensity of the New Zealand government to support," Fitch says.
"The OBR allows for the imposition of losses on senior creditors, including redeemable shareholders, to make up capital shortfalls where a deposit-taking institution has failed. The existence of a legal framework in the agency's view makes it easier for the authorities to impose losses than was previously the case."
At the same time Fitch has affirmed its long-term credit ratings on Wairarapa Building Society and Nelson Building Society, which are both 'BB+' with a stable outlook. But it has also cut their support ratings to '5' from '4' and support rating floors to 'NF' from 'B+'.
"The support rating and support rating floor are sensitive to any change in assumptions around the propensity or ability of the New Zealand government to provide timely support," Fitch says.
See all our OBR stories here and see credit ratings explained here.
The 'NF' rating indicates no floor, which means in Fitch's opinion there is no reasonable presumption of potential support being forthcoming. In practice, Fitch says, this approximates to a probability of support of less than 40%. And a support rating of '5' is bottom of Fitch's scale, indicating a bank for which there is a possibility of external support, but it cannot be relied upon.
Improved SBS balance sheet cited
Fitch says SBS's 'BBB' long-term rating with a stable outlook reflects its improved balance sheet structure and resilient pre-impairment operating profitability.
"The ratings also take into consideration SBS's small domestic franchise, which is reflected in restrained pricing-power as a result of prudent risk management and in turn limits the bank's growth potential," Fitch said.
"SBS's balance sheet structure benefits from improving asset quality, better liquidity and funding positions. Capitalisation remains adequate. SBS's balance sheet composition and profitability could come under pressure if the bank compromises underwriting standards to grow in more competitive and potentially riskier markets such as Auckland. However, Fitch expects exposure to Auckland to remain small. The agency does not believe SBS would compromise asset quality for above system loan growth."
SBS recently appointed an Auckland area manager as it looks to develop a mortgage book in the Auckland market following its "tried and proven rules of careful, quality lending." For the year to March 31 SBS recorded a $2.5 million, or 22%, rise in net surplus to $14.3 million. The bank and building society's gross loans shrank by almost $206 million, or 8%, to $2.252 billion.
'Fierce lending competition'
Meanwhile, Fitch says fierce lending competition, mainly through pricing while maintaining prudent underwriting practices, is the most likely constraint to SBS's revenue generation in its financial year to March 2014.
"Therefore, cost management and continuing improvements in asset quality are crucial to achieve healthy operating profit growth which supports internal capital generation," Fitch said.
"SBS' firm funding and solid liquidity positions benefit from a good regional franchise which in turn resulted in a fully deposit-funded loan book and improved liquidity management," Fitch added. "Wholesale funding remains a small portion of SBS' total funding. It is well covered with liquid assets and provides SBS with some diversification."
"Fitch believes a weakening in these positions would most likely occur if the bank were to grow excessively, a situation the agency considers unlikely given the fierce loan competition environment and restrained loan growth."
Here's Fitch's full list of SBS' ratings:
Long-term IDR affirmed at 'BBB'; Outlook Stable;
Short-term IDR affirmed at 'F2';
Local Currency Long-term IDR affirmed at 'BBB'; Outlook Stable;
Local Currency Short-term IDR affirmed at 'F2';
Viability Rating affirmed at 'bbb';
Support Rating downgraded to '5' from '4';
Support Rating Floor revised to 'NF' from 'B+';
Commercial Paper affirmed at 'F2';
Long-Term senior unsecured debt (deposit notes) affirmed at 'BBB+'; and
Subordinated debt affirmed at 'BBB-'.