Ernst & Young Entrepreneur of the Year finalists' businesses 'pushing the limits'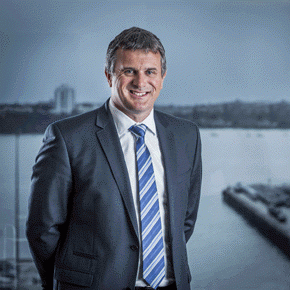 Synlait Milk's John Penno and Xero's Rod Drury are among five category award winners in Ernst & Young's Entrepreneur of the Year awards.
Penno was named product category winner, and Drury technology & emerging industries winner. Murray Holdaway of Vista Entertainment Solutions is master category winner, Au Pair Link/My Food Bag's Cecilia Robinson won the young entrepreneur category, and Tax Management NZ's Ian Kuperus won in the services category.
The five were selected from a field of 18 finalists. An overall winner from among the five will be announced on October 17. This person will then go on to represent New Zealand in Monaco next June at E&Y's World Entrepreneur of the Year event.
The judging panel comprises chairman Greg Cross of Cross Ventures and PowerbyProxi, Emerald Group's Diane Foreman, Bill Day of Seaworks, Jucy's Tim Alpe, and Michael Hill International's Emma Hill.
E&Y says judging criteria included entrepreneurial spirit, personal integrity and influence, financial performance, strategic direction, and national and global impact.
Awards director and E&Y partner Jon Hooper notes many of the finalists already have global businesses pursuing international growth.
"There is no limitation in terms of geography for these companies," says Hooper. "They are no longer just New Zealand firms but are focused on being dominant global players. We are seeing businesses that are pushing the limits."