Haier owned F&P Finance reiterates it's not on the block, deposits down 8% in 4 months to July 31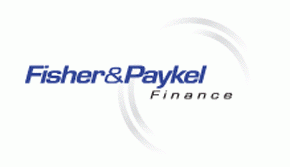 By Gareth Vaughan
Fisher & Paykel Finance, whose ultimate parent is now China's Haier, has reiterated that it's not on the block.
The consumer lender has issued a new prospectus which seeks to borrow up to $300 million through issuing first ranking secured deposits.
In it F&P Finance says its directors don't currently expect last November's takeover of its parent, whiteware maker Fisher & Paykel Appliances, by Haier to change its business. However, the company notes Haier's takeover notice did say the Chinese company could potentially sell F&P Finance.
"As at the date of this prospectus, our directors are not aware of any proposal to divest the Fisher & Paykel Finance business," F&P Finance says.
This is an abridged version of this article. The full version was published in our email for paid subscribers. See here for more details and to subscribe.