Court fines Tony Radisich's Broadlands Finance $12k for not having enough independent directors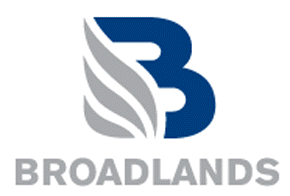 This article was first published in our email for paid subscribers. See here for more details and to subscribe.
By Gareth Vaughan
Broadlands Finance has been convicted and fined $12,000 in the District Court at Auckland after being prosecuted by the Reserve Bank for not having enough independent directors.
The conviction and fine comes after the vehicle, business and personal lender owned by car dealer Tony Radisich pleaded guilty earlier this year to two charges of being a deposit taker with a governing body that didn't include at least two independent directors. Under the Reserve Bank of New Zealand Act the maximum potential penalty for such an offence is a $1 million fine.
It's the second such prosecution of a finance company taken by the Reserve Bank. In the first one, Avanti Finance, which also pleaded guilty, was fined $15,000 and ordered to pay costs of $132.89 last December. In her sentencing of that case Judge Emma Aitken noted Avanti's offending didn't cause any harm.
State owned Kiwibank is also currently in breach of the same rule, having just one independent director following the resignation of an ill director on June 18. The Reserve Bank is considering taking action against Kiwibank.
In the Broadlands case Judge Claire Ryan said the company doesn't have to pay court costs due to the quality of the submissions on its behalf by Bruce Stewart QC, and the "considerable merit" in them. The Reserve Bank had sought a fine of between $15,000 and $25,000.
The first charge against Broadlands covered a period of offending between December 1, 2010 and February 13, 2012. The second charge covers the period between February 16, 2012 and October 16, 2012.
No independent directors at all
In her sentencing notes the Judge notes Broadlands was required to have at least two independent directors, under non-bank deposit taker regulations, from December 1, 2010. However, the company only had one, Timothy Storey, initially, and none at all from June 15, 2011 until February 16, 2012 when Bruce Scott was appointed to the board.
Broadlands was granted a three day grace period by the Reserve Bank from February 13, 2012 between the resignation of Nigel Smith, who was also a director of its subsidiary Beneficial Insurance, and the appointment of Scott. Following Storey's appointment to Beneficial Insurance's board on June 15, 2011 he had ceased by law to be an independent director, apparently unbeknown to Broadlands. And Broadlands apparently hadn't realised that Smith hadn't been an independent director either.
Therefore, Judge Ryan said, Broadlands hadn't realised that Scott's appointment meant it only had one independent director and it continued to "unwittingly breach the Act."
"Broadlands Finance continued in blissful ignorance with only one independent director," she said. "It was not until October 2012 when its own lawyers from Bell Gully & Co gave it advice about the extent to which Mr Scott would be able to provide services to Broadlands Finance without compromising his status as an independent director, that Broadlands Finance realised that in fact Mr Storey had stopped being independent on June 15, 2011 when he was appointed as a director of the subsidiary."
"Broadlands Finance realised then, and only then, that it was in breach of the Act by only having one independent director," Judge Ryan said.
Retrospective exemption was sought
Broadlands then applied for retrospective exemption on October 16, 2012, alerting the Reserve Bank to its breach of the law. The Reserve Bank declined this on January 8 this year with the prosecution following.
Stewart asked the Judge to take into account that the breach wasn't significant in nature, was inadvertent, did not cause any loss or harm, Broadlands' sound trading history, the impact on the company of a conviction, and Broadlands' early acknowledgement of guilt. Stewart also asked the Court to discharge Broadlands without conviction.
"Given the history of failures in the finance sector - none of which involve Broadlands Finance I quickly add - the need for independent directors of a public deposit taker cannot be understated," Judge Ryan said. "Sound governance does include the directors who have the connections and experience, as Mr Stewart QC has properly outlined, but it also needs two independent directors."
She also said: "While there is no financial harm, an experienced company which should have known its legal obligations did not. It is important that the Act has teeth if it is to work."