Judge lets Avanti Finance off lightly over 'independent' director law breach because its offending caused no harm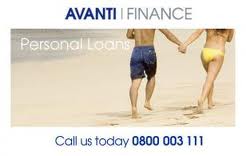 By Gareth Vaughan
The judge who presided over Avanti Finance pleading guilty to breaching the Reserve Bank Act last month went easy on the personal lender because its offending didn't cause any harm.
Avanti pleaded guilty to not having the required two independent directors on its board. In what was the first prosecution of its kind, Judge Emma Aitken fined Avanti NZ$15,000 in December, and ordered the firm to pay costs of NZ$132.89. The maximum potential penalty was a NZ$1 million fine.
In her sentencing notes Judge Aitken said both Avanti and the Reserve Bank, which prosecuted the finance company, had provided very helpful and comprehensive submissions. They'd both also taken an "extremely responsible" approach to a first prosecution of this type, she added. The two parties suggested her appropriate starting point for determining how big the fine should be was between NZ$30,000 and NZ$50,000, which amounts to between 3% and 5% of the maximum penalty.
The judge then noted a number of matters that significantly mitigated Avanti's offending. Firstly, was an "inadvertent" failure to recognise one of its directors - Paul Bravo - wasn't independent within the meaning of the Reserve Bank Act.
"(And) particularly relevant, it seems to me, in fixing a starting point here is the fact that no harm arose as a consequence of this offending," Judge Aitken said. "In particular, there was no harm or prejudice to the public generally, and no evidence of any advantage or benefit accruing to the defendant company."
She subsequently set a NZ$30,000 starting point for the fine, based on what she viewed as Avanti's "actual culpability." And, from the starting point, three matters of mitigation saw the ultimate penalty halve. Firstly, the fact that it was Avanti's CEO Glenn Hawkins who brought his company's law breaking to the Reserve Bank's attention. Judge Aitken said this was a "significant matter of personal mitigation" and should "attract real credit." She therefore cut the fine by 20% based on this.
Secondly, Avanti's "sound" trading history, with a further 10% reduction made due to its lack of any prior offending.
And thirdly, Avanti's early guilty plea, which got the company the maximum potential 25% discount.
"That results in an endpoint fine of NZ$15,000 and, in the circumstances of this particular prosecution, for the reasons given, that is now the fine that is imposed," the Judge wrote.
The Reserve Bank had initially given Avanti a conditional exemption permitting both its "independent" directors - Bravo and June McCabe - to also be directors of its subsidiary Galatos Finance.
However, Bravo held directorships of two other companies that meant he wasn't actually independent as required by the law, and the exemption didn't cover these directorships. Bravo, along with Avanti's chairman Stephen Eltringham, had been a director of the corporate trustee, Malamute Investments, for the business trust associated with Eltringham that owns 50% of Avanti's parent company, G&S Investments. Bravo had also been a G&S director since 2007.
This meant that from March 11, 2011 until November 15, 2011, Avanti was in breach of Section 157L of the Reserve Bank Act. Hawkins brought this to the Reserve Bank's attention on November 30, 2011, and the prudential regulator then served proceedings on Avanti in July 2012, claiming breaches of the conditions relating to the exemption. Avanti pleaded guilty on October 9 last year. See more on the background and Avanti and the Reserve Bank's views on the issue here.
This article was first published in our email for paid subscribers. See here for more details and to subscribe.