Westpac names 3 winners in its crowdsourcing ideas for mobile banking services competition, provides little detail on their apps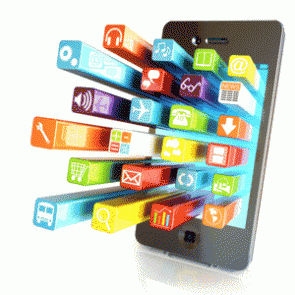 Westpac has unveiled three winners of its "app challenge" competition but is keeping details of the winning applications close to its chest.
Westpac named Christchurch's Steven Pinkham, Tauranga's David Arnold, and Wellington pair John Jackson and Justine Polkinghorne as its winners. The bank says their concepts cover security, payments and transfers.
"Steven is a supervisor in a Christchurch supermarket and his winning idea came from observing customers at the checkout. He has a strong interest in software development and recently put himself through a tertiary course. David developed his concept from a personal experience that is widely shared by bank customers, while John and Justine researched and developed an idea that they believe will make financial management easier for targeted users," Westpac said in a statement.
Asked for additional details a Westpac spokesman told interest.co.nz given the bank operates in a competitive environment, it won't provide details before release.
"Best we can say are the apps cover security, payments and transfers and have high probability of becoming part of everyday banking," the spokesman said.
Each of the winners gets $10,000. Westpac is aiming to roll-out the winners' products over the next six months in New Zealand and Australia, with the winners themselves then "free to leverage it elsewhere."
The bank announced plans in July to crowdsource ideas for mobile banking apps. It says about 120 entries were received covering payments, budgeting, saving tools, transfers and security. They included concepts such as gamification, peer-to-peer and competitions. Seven entrants were short-listed with these presenting to a panel of judges.
Simon Pomeroy, Westpac's head of digital banking, said the objective of app challenge was for developers and designers to use their experience as a bank customer to identify a service or process they thought could be done quicker and faster via a mobile app.
"The quality of entries that were submitted exceeded our expectations and showed that the innovation in this space in New Zealand is world class," Pomeroy said.
"Originally, we were only going to select two projects but the quality of ideas and the benefits they will deliver to customers meant we had to extend that to three. We are very excited by the three projects and believe there is international potential amongst them. One or more of the winners achieving that would be a dream result," added Pomeroy.
The Westpac spokesman said the bank was now preparing to launch an international app challenge, and hoped to provide details on this early next week.