Auckland Mayor releases position paper on potential public-private funding for city's infrastructure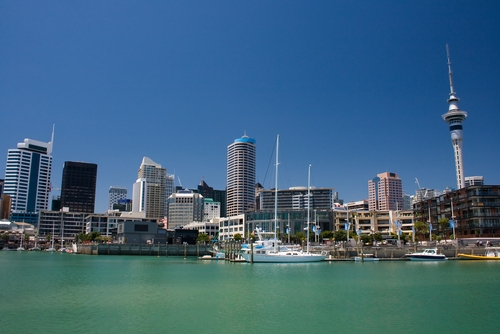 Auckland needs to take a good hard look at public-private partnership models for funding infrastructure says Mayor Len Brown, to relieve the financial burden on ratepayers and taxpayers.

Len Brown today released a position paper by EY on PPPs that may be suitable for civic projects in Auckland.

"As the country's largest and fastest growing city, we have the need for both major investment in infrastructure and finding new, innovative and fiscally responsible ways for this to be delivered," says Len Brown.

"Every dollar we invest in capital projects – and there will be many billions - needs to make economic sense and be backed by a robust business case. But the traditional procurement and delivery models cannot deliver the infrastructure Auckland needs, which is why I am not inclined to rule out any options that will help us."

The Mayor says one of the benefits of the Auckland amalgamation was creating the scale to make PPPs at a civic level possible for the first time, and with the Government pursuing greater private sector involvement in infrastructure and services, the public also have a better understanding of PPPs, and why they are distinct from privatisation.

 "We have a large and growing body of international experience to draw from – many successful, some not so successful. While PPPs seek to take advantage of private sector expertise and efficiency, a key difference – and a lesson learned early on in the UK's experience – is that in most successful PPP models, ownership is retained by the public sector, while the risk falls to the private sector.

 "That is important for a city like Auckland, where we are seeking to deliver on social as well as economic aspirations through our infrastructure investments."

 Len Brown says with his position paper he aims to kick-start a process of looking at options that might work for Auckland, that would clearly define PPP models and what they can – and can't – deliver.

"I wanted a realistic, warts-and-all assessment of PPP models. I wanted to know exactly what value PPPs can deliver – both so that we don't miss opportunities, but also so we don't trip up.

"PPPs will seldom if ever deliver lower capital costs. We can borrow money at least as cheaply as the private sector. For a PPP to make sense, the prerequisite equation is the value that it delivers – whether it be through applied expertise, commercial synergy, improved service delivery or risk allocation – is greater than any additional cost of finance.
"If Auckland is to be ambitious and prudent, we need to be smart too. While our balance sheet is strong, it cannot sustain the pressure of the magnitude of investment Auckland needs. And the same is true of the Government."
The position paper includes international examples of where PPPs have or haven't worked and why. It also lists dozens of projects in Auckland as large as the City Rail Link and as small as the upgrading Auckland's parking meters that might benefit from PPPs.
Len Brown will now ask council staff to use the framework presented in his position paper to create a work programme through which the council and wider community can have a good hard look at all the options and apply the ones that will deliver real benefits for Aucklanders.