UDC Finance posts annual profit of almost $43 mln, increase of $5 mln, as net interest income grows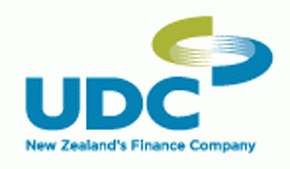 By Gareth Vaughan
 UDC Finance, the plant, equipment and vehicle lender, has recorded a 13% rise in annual profit to $42.9 million.
It's the finance company's highest profit since it posted $43.9 million in 2004 and comes with a 25% increase in dividend for parent ANZ to $25 million.
UDC's profit after income tax for the year to September 30 rose a bit over $5 million from $37.9 million the previous year. It was helped by a $7.6 million, or 9%, rise in net interest income to $96.3 million. This was largely driven by a $6.6 million, or 7%, fall in interest expense - including interest paid on the company's debenture stock - to $83.2 million. In contrast interest income was up just $1 million, or about 0.60%, to $179.5 million.
In a statement UDC CEO Tessa Price attributed the profit increase to continued growth in new lending and revenue and tight cost management. Price said new lending rose 7% year-on-year, with October - the first month of UDC's new financial year - a record month for new loans.
"In addition to streamlining the business to better deliver for our customers, these results reflect gathering growth in the New Zealand economy, which we're now seeing extend to all major sectors. In particular, UDC recorded strong lending growth in forestry (up 35% year-on-year); transport and storage (up 28%); and construction (up 16%)," said Price. "Car loans were up 18%."
 "When we're growing, New Zealand is growing," Price added.
"With rising confidence, firms are increasingly ready to invest in vehicles, plant and equipment to take their business forward."
Overall operating income rose $8.2 million, or 9%, to $97.7 million. In contrast operating expenses fell $63,000, or about 0.20%, to $30.9 million. The total charge for provisions for credit impairment rose just over $1 million, or 18%, to $7.1 million.
Gross loans increased $57.7 million, or 3%, to $2.241 billion. The total provision for credit impairment dropped $1 million, or 3%, to $37.5 million.
Secured debenture stock rose $16.4 million, or 1%, to $1.492 billion. UDC also has an $800 million ANZ credit facility of which $320 million was drawn down at September 30, up from $290 million a year earlier. It was paying 4.06% interest on the loan as of September 30, up from 3.96%.
Total assets were up $57.5 million, or 3%, to $2.171 billion, and total liabilities rose $39.6 million, or 2%, to $1.856 billion. Equity increased just under $18 million, or 6%, to $314.86 million.
(Update adds comments from Tessa Price).
This article was first published in our email for paid subscribers. See here for more details and to subscribe.