IAG points to competition from rival insurers, banks, brokers, Lloyds and Trade Me in its application for Commerce Commission clearance to buy Lumley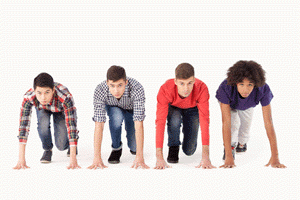 By Gareth Vaughan
IAG's application for Commerce Commission clearance to buy Lumley paints a picture of an already fiercely competitive insurance market with rivals queuing up to expand or enter, and banks poised to embark on a major insurance push.
IAG, or Insurance Australia Group, already owns NZI, AMI and State Insurance in New Zealand. Just before Christmas it announced a A$1.845 billion deal to buy the underwriting businesses of Australia's Wesfarmers, which includes Lumley General Insurance in New Zealand. The deal requires approval from the Reserve Bank, Commerce Commission and Overseas Investment Office.
The deal would increase IAG's share of the overall insurance market to about 50.5% from 41.5%, lift its share of the home and contents and vehicle insurance market to 66% from 60%, and give it 40% of New Zealand's intermediated insurance market. In a December interview with interest.co.nz IAG's New Zealand CEO Jacki Johnson said IAG would sell assets to gain Commerce Commission approval for the Lumley purchase if it had to, but IAG sees itself as the natural owner of the assets.
In its full application to the Commerce Commission IAG says the Lumley acquisition wouldn't result in a substantial lessening of competition in any insurance market. This is because an even bigger IAG would be constrained by "credible and well established" existing competitors including Vero, Tower, QBE, FMG, Allianz, Zurich, AIG, and Medical Assurance Society. Furthermore, IAG argues, there are no significant barriers to enter or expand in the insurance markets including cost, and there's "demand-side countervailing power" through banks' ability to cross-sell insurance products to their large customer bases.
Banks seen easily expanding their own insurance underwriting
IAG notes that in Australia both Westpac and ASB's parent Commonwealth Bank of Australia (CBA) have moved into underwriting insurance themselves.  Furthermore Woolworths, parent of New Zealand's Countdown supermarket chain, has entered a wholesale underwriting arrangement with Swiss Re and Hollard enabling it to retail personal insurance products.
"While neither of these developments are features in the New Zealand general insurance market at present, IAG considers that they are likely to develop over time. Large retailers such as the Warehouse already offer complementary insurance products such as life insurance, travel insurance, and pet insurance. It would only be a modest step begin retail provision of other personal lines insurance," IAG says.
The insurer also says major banks often have trusted brands, well-established branch networks, established customer relationships and direct customer contact when insurance is needed such as a loan for a house or car purchase. Thus from a customer's perspective, there is convenience that comes with having both their banking and insurance needs fulfilled simultaneously.
"There are no regulatory obstacles to prevent banks vertically integrating in this way," says IAG. "Insurance services are a natural complement to the financial services currently provided by banks."
"The applicant considers that none of the requirements for (market) entry represent significant barriers for major banks seeking to enter insurance markets directly."
IAG notes the Suncorp owned Vero currently underwrites the majority of ANZ's insurance offerings, with its life, personal loan and credit card repayment insurance underwritten by ANZ subsidiary OnePath Insurance Services. ASB has insurance offerings underwritten by Tower and IAG, plus by its sister company Sovereign. Whilst in Australia CBA has two subsidiaries that underwrite its insurance in Commlnsure and the Colonial Mutual Life Assurance Society.
BNZ's life insurance, meanwhile, is underwritten by BNZ Life Insurance Ltd, and other BNZ insurance by IAG, Cigna Life and UniMed. MLC, a subsidiary of BNZ's parent National Australia Bank (NAB), underwrites some of NAB's insurance offerings. Westpac Life NZ Ltd underwrites some of Westpac's insurance offerings, with the rest underwritten by Lumley, IAG, Aon and others. In Australia Westpac underwrites most of its insurance through wholly owned subsidiaries.
Meanwhile, Kiwibank provides life and home loan insurance that's underwritten by sister company Kiwi Insurance, with home, contents and vehicle insurance underwritten by Tower.
'Banks understand insurance products'
A condition of banking registration set out by the Reserve Bank is that a banking group's insurance business is not greater than 1% of its total consolidated assets. Hence the likes of Kiwi Insurance and Sovereign are subsidiaries of Kiwibank and ASB's respective parents NZ Post and CBA, rather than subsidiaries of the banks themselves.
New market entry from major banks or insurance businesses is a "genuine possibility" and could be done within 12 months, adds IAG.
"Retail banks, which act as a distribution channel in personal insurance markets by reselling standard products under their own banner, are large, knowledgeable, experienced and sophisticated entities that understand insurance products," IAG suggests. "As resellers, they are able to switch from one underwriter to another."
"Retail banks can also foster new supply by providing new or expanding insurers with a ready made distribution channel and retail brand, or a strategic move into self-underwriting."
"The insurance products offered through banks are sourced competitively (usually through a tender process), which banks manage carefully in order to present competitive offerings to consumers. In addition, banks as intermediaries represent an important distribution channel for personal insurance lines because of their advantages in terms of customer base and targeted selling. The importance to insurers as one of its key distribution channels places genuine competitive constraint on insurers who distribute through banks, with the benefits of this competitive constraint flowing through to consumers," IAG says.
'New NZ entrant could operate from overseas'
IAG also argues that the development of direct sales to customers via phone and internet means a new entrant could enter the New Zealand market with just a virtual presence in the country and no physical presence other than obtaining a Reserve Bank licence.
"For example with a call centre and risk assessors based in Australia or Asia."
The availability of insurance product and price comparison websites enhances competition, IAG adds, suggesting Trade Me could easily expand its Life Direct platform to facilitate price comparisons for other insurance products.
Then there are insurance brokers, with IAG noting Wesfarmers is keeping one of the biggest brokers in Crombie Lockwood "indicating comfort with the ongoing competitiveness of the market on which that business relies, and an economic interest in the maintenance of that."
IAG also cites competition from Lloyds of London, the world's biggest specialist insurance market, noting Crombie Lockwood has a Lloyd's facility named Offshore Market Placement Ltd.
"Based on a recent report by Lloyd's, the estimates allow for US$264 million being underwritten by Lloyd's in New Zealand," IAG says. "No attempt has been made to allow for insurance that has been directly written by offshore entities, for example Swiss RE."
Further, IAG lists a series of rival insurers it says could easily expand in, or enter the New Zealand market including AIG, New India, Tokio Marine Nichido Fire Insurance Co, Munich RE, QBE, Allianz, Aegon, Credit Agricole Assurances, Youi and Metlife.
A Commerce Commission decision is due on Friday, January 24.
This article was first published in our email for paid subscribers last Friday morning. See here for more details and to subscribe.