IAG posts 75.5% gain in profits ahead of takeover of Lumley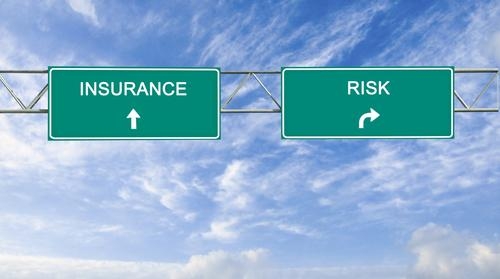 Insurance Australia Group's New Zealand arm has put in a storming performance in the first half of the current year, seeing profits soar by 75.5%.
The announcement by IAG's NZ operations of a A$93 million profit for the half year to December (comprised of A$92 million insurance profit and A$1 million profit on fee-based businesses) comes ahead of the expected settlement of a deal for the company to take over rival insurer Lumley -  a deal which would take IAG's share of the overall insurance market here to about 50.5% from 41.5%.
For the whole IAG group cash profits after tax rose slightly to A$684 million from A$653 million for the same period a year ago while gross written premium declined to A$4.593 billion from A$4.905 billion.
In New Zealand, gross written premium increased 17.7% to A$884 million.
The company said the rise in insurance profit in New Zealand business to A$92 million compared with A$52 million equated to a reported insurance margin of 12.4%, up from 8.3% at the same time a year ago.
"The improvement in the reported insurance margin has been driven by the absence of any significant net reserve strengthening in 1H14 and continued focus on operational improvements across the business, including synergies realised from the AMI integration," the company said.
"An offsetting factor has been the higher incidence of net natural peril claim costs. The New Zealand business has continued to deliver a strong underlying margin as it continues to support its customers through the changes to the home insurance product, while balancing customer affordability with higher regulatory and reinsurance costs."
In New Zealand IAG, already owns NZI, AMI and State Insurance. In December it announced a A$1.845 billion deal to buy the underwriting businesses of Australia's Wesfarmers, which includes Lumley General Insurance in New Zealand. The deal requires approval from the Reserve Bank, Commerce Commission and Overseas Investment Office.
As well as increasing IAG's share of the overall insurance market to about 50.5% from 41.5%, it will lift its share of the home and contents and vehicle insurance market to 66% from 60%, and give it 40% of New Zealand's intermediated insurance market. In a December interview with interest.co.nz IAG's New Zealand CEO Jacki Johnson said IAG would sell assets to gain Commerce Commission approval for the Lumley purchase if it had to, but IAG sees itself as the natural owner of the assets.
The company said that in New Zealand gross written premium growth was expected to continue in the second half of the financial year, albeit at a lower rate than in the first half "owing to increased competitive activity".
"This is expected to be partially offset by improved volume growth, as the business' focus narrows to customer and operational initiatives, and the need for significant rate increases to recover higher input costs recedes," the company said.
"Customer retention is expected to remain steady as the business maintains its emphasis on delivering positive customer experiences whilst supporting customers to manage their risks."
Underlying profitability was expected to remain strong, driven by a number of key factors:
The strong earnings base generated from the significant price increases and corrective pricing action taken in previous years;
The smooth integration of AMI and the realisation of significant synergies;
Transformation of the direct insurance operation by taking the best elements of both the AMI and State businesses in determining a new operating model; and
Continued focus on underwriting and claims disciplines across the business as the market becomes more competitive.
The company said this outlook comments assumed no contribution from the Wesfarmers insurance underwriting business in New Zealand in FY14, "although it remains the Group's expectation that the related transaction will be completed in the second quarter of calendar 2014, subject to regulatory approvals".
The initial deadline for a Commerce Commission ruling had been Friday, January 24. However the Commerce Commission's website now shows a deadline of Friday, March 28. The extension is no surprise given the application was only registered on Friday, December 20.
 IAG's full application for Commerce Commission clearance paints a picture of an already fiercely competitive insurance market with rivals queuing up to expand or enter, and banks poised to embark on a major insurance push.
The Commerce Commission approved IAG's takeover of earthquake-hit rival AMI on March 1, 2012, some two and a half months after the planned deal was announced on December 16, 2011.