Cabinet rubber stamps regulations for crowd funding and peer-to-peer lending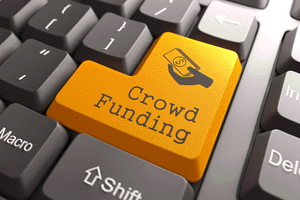 Commerce Minister Craig Foss says Cabinet has given the green light to allow crowd funding and peer-to-peer lending as part of a Government overhaul of financial market regulations.
Foss said there'll be no investor caps for equity crowd-funding, aside from the previously announced $2 million cap on what a company can raise via crowd funding annually.
"Crowd funding provides a platform where contributors receive shares in the businesses they invest in, providing a new avenue for early-stage and growth companies to source the risk-capital they need to grow," Foss said.
"Under the new regulations, offers engaging in equity crowd funding and peer-to-peer lending will no longer need to prepare a prospectus or an investment statement before fund raising from the public."
"This is an exciting development for both start-up businesses and investors," Foss added. "With the regulations coming into force on April 1, New Zealand will lead the Asia-Pacific region is the development of crowd-funding regulation."
Sue Brown, the Financial Markets Authority's head of strategy, innovation and engagement, last year said she expected up to 10 internet based money raisers for businesses to emerge under the laws that come into effect in April.
And Foss told interest.co.nz last September New Zealand could become "a bit of a clearing house in this part of the world for such things as crowd funding," attracting overseas investors.