Bank workers union looks for increased pay and improved conditions for staff facing 'high levels of stress'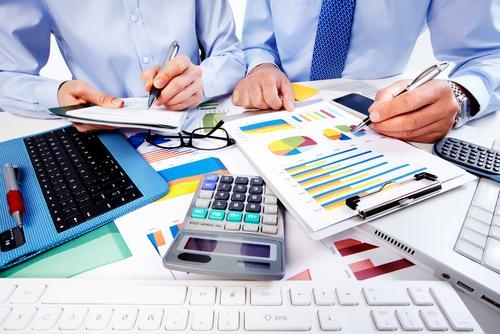 "Big" profits at New Zealand's banks show they have "ample room" in coming weeks to improve pay and bring in less stressful working conditions, the bank workers' union says.
The union said that KPMG's annual Financial Institutions Performance Survey, out today, showed net profit after tax in 2013 at New Zealand registered banks rose from $3.7 Billion to $4.0 Billion – an 8.61% increase.
Retail & Finance Secretary at FIRST Union Maxine Gay said bank profits were "sky high".
"...But the intensification of pressure and stress on workers within the industry is at an all time high also," she said.
In response, banking industry body the New Zealand Bankers' Association said the union's claims "undermine the great work that frontline staff do in engaging with customers".
Association chief executive Kirk Hope said that banks rated more highly than any other service industry when it came to customer satisfaction.
"Consumer NZ surveys consistently find very high overall customer satisfaction ratings for our retail banks. These high ratings are based on good front line staff working well with their customers."
The union said that its survey of women in banks released in November found that many were experiencing high levels of stress as a result of the industry's "aggressive sales targets regime".
"Not reaching targets can result in performance management plans, disciplinary hearings, and ultimately dismissal," Gay said.
"New Zealand's big four banks make billions off their New Zealand customer base, and they should lead from the front in their work practices.  Instead, the banks are systematically creating stress for workers who are subjected to completely unrealistic sales targets.
"The scale of profits among the big four banks needs to be questioned by New Zealanders, who are constantly sold the story, today included, that mega profits are a good news story for the New Zealand economy."
But Hope said that rather than selling unwanted financial products, front line bank staff were encouraged to have conversations with customers about their individual circumstances and needs, and whether there are suitable bank products that can meet those needs.
"During the global financial crisis, banks in the UK, for example, which had heavy sales-based cultures, ended up failing and being bailed out by the taxpayer. Thousands of bank workers lost their jobs. That's not what happened in New Zealand. Instead our strong and stable banking sector continued to support New Zealand households, and businesses and their own employees over the global financial crisis.
"Banks make a significant and ongoing contribution to the economy, employing over 25,000 people and spending $6 billion every year just running their businesses here. That includes money which is paid to businesses in New Zealand that supply goods and services to the banks," Hope said
The FIRST union will be entering wage negotiations with Westpac over the coming weeks.
"Westpac employees will be interested to see what salary increase Westpac offers in this high profit environment," Gay said.
NZ banks 'strong and stable'
In a separate statement issued earlier the bankers' association had said that New Zealand banks continued to be "strong and stable", according to the KPMG survey, while the banks were among the best funded and regulated in the world, and "highly competitive".
"That's good for New Zealand households, businesses and our economy" Hope said.
"The solid performance of our banks helped us get through the recession and is supporting our economy as we move into a period of growth."
He said the KPMG report reflected the findings of the World Economic Forum's Global Competitiveness Report 2013-2014 which rated New Zealand banks as the second most sound in the world after Canada.
"This is important because it helps our banks borrow money from overseas at good rates which can be passed on to New Zealanders," Hope said.
He said the KPMG report found that despite lower funding costs, intense competition among banks had eroded the additional margin and effectively passed savings onto borrowers.
"Profitability is an important part of the banking sector's strength. These returns allow banks to continue to invest heavily in New Zealand.
"In 2013 banks made a direct contribution to the New Zealand economy of $4.5 billion by running their businesses here and employing over 25,000 people. On top of this banks paid $1.5 billion in tax," Hope said.
(Updated version of this article added in direct reponse from Bankers' Association to the FIRST Union statement)