Xero and ASB tout secure two-way connection between banking and accounting that will save small business owners' time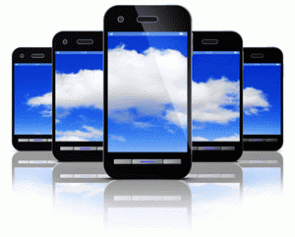 ASB and online accounting software provider Xero say they've launched a service through which businesses can have invoices initiated for payment from within Xero, and approved and released from within ASB's FastNet Business online banking service.
The two companies are touting this development as a "world-first model for cloud accounting."
"Small business owners, or their bookkeeper or accountant, can now prepare payments in Xero and send them securely to FastNet Business, ready for the business owner to check and authorise," Russell Jones, ASB's executive general manager for technology and innovation, said in a statement.
"Our business customers can authorise payments from literally anywhere with mobile coverage. This gives time back to busy business owners allowing them to focus on managing and growing their business or spending time with the family," said Jones.
Meanwhile Xero's banking and payments expert Matt Vickers said business owners would no longer need to manually download bank statements and then load them into their accounting software.
"We now have a secure two-way connection between banking and accounting. Our first initiative with ASB was creating the ability to start automated bank statement feeds from within their online banking platforms, rather than via paper forms. This latest initiative leverages that connection by allowing customers to initiate payment instructions and send them securely to the bank for authorisation and release," said Vickers.
"This is world-class banking that is being noticed across all our markets and we hope will become a standard banking service over the next few years," Vickers added.
Melanie Morris, president of the New Zealand Bookkeepers Association, was also quoted saying the ASB-Xero initiative could save businesses "considerable" hours per month.
The service is available for Xero customers who use ASB's FastNet Business online banking platform.
ASB announced a strategic alliance with the Rod Drury led Xero in February last year, and says it's more integrated with the online accounting software provider than any other New Zealand bank..