Despite high level of optimism, CFOs divided over risk; Deloitte thinks many need 'courage' to take advantage of better economic times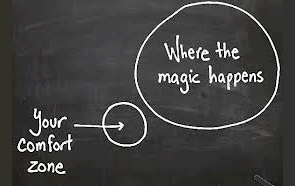 Content supplied by Deloitte
New Zealand Chief Financial Officers (CFOs) are feeling considerably more optimistic than they did a year ago, but they are evenly divided over whether or not it's a good time to take greater risk onto their balance sheets.
This is according to Deloitte's second annual New Zealand CFO survey released today.
In the first half of March, Deloitte surveyed close to 125 CFOs from a range of locations, industries and business sizes.
The survey results provide CFO perspective on their own businesses, the current state of the economy and where they see risks and opportunities.
Deloitte audit partner, Andrew Dick says that overall the survey results suggest that the rebounding New Zealand economy has had a positive impact on levels of CFO optimism.
"Fifty-eight percent (compared to only 37% the previous year) reported they were either somewhat more optimistic or significantly more optimistic about their company's financial prospects compared to three months prior. 
Additionally, CFOs felt there was less economic uncertainty facing their companies than the year before and three quarters of respondents expected their company's revenues to increase over the next 12 months," says Mr Dick.
"However, despite this increased level of optimism, we were surprised to see that only half of the CFOs surveyed believe that the time is right for taking greater risk onto their balance sheets," he says.
There appears to be a growing divide between CFOs willing (51%) and unwilling (49%) to take on risk, with the risk-takers arguably taking advantage of the strengthening economic conditions and the risk-averse feeling higher levels of uncertainty despite the relatively strong economy and increasing optimism.
"For those on the risk-averse side of the divide, this is hindering their ability to take bold steps forward with their businesses," adds Mr Dick.
Regardless of risk appetite, most CFOs are taking a passive approach to growth indicating they favour organic expansion, followed by increasing product and market reach.  Capital restructuring, M&A and capital expansion are a lower priority.
Other highlights from the New Zealand CFO survey include:
- Despite lower levels of net optimism in Australia, more Australian CFOs (4% more) are inclined to take on risk.
- Ninety percent of CFOs expect the Official Cash Rate (OCR) to rise above 3% over the next 12 months.  However, despite the Reserve Bank's suggestion that the OCR will continue to rise, possibly to above 4%, only 14% of CFOs believe it will rise to greater than 3.5%.
- Nearly half of respondents feel their gearing is under control and they have access to further funding (46%).
- Although the largest proportion (42%) of CFOs surveyed believes New Zealand (government and business) has a clear growth strategy, the majority are either unsure (30%) or disagree (29%).
- Over two-thirds (68%) are not planning any changes to the structure of capital in the next 12 months, and 81% won't change how capital is deployed.
"This year promises to be noteworthy for CFOs, as a confident financial outlook provides them with the chance to make significant inroads in improving growth and productivity. Some may just need to have the courage of their convictions to take advantage of these better economic times," concludes Mr Dick.