Westpac and Samsung unveil 'strategic banking collaboration agreement' for smartphones, tablets, smart watches and Smart TVs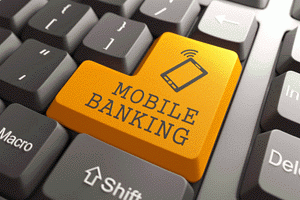 Westpac NZ and Samsung Electronics NZ say they will work together developing banking products and services for the likes of smartphones, tablets, smart watches and smart TVs.
In a statement the two companies say their strategic collaboration agreement is the first of its kind the electronics company has signed in New Zealand for the development of banking services.
Westpac will get early access to Samsung smart devices.
"This means the bank can work with Samsung in developing financial applications and services that will be ready when the device is available for purchase, as it did with the Galaxy S5 smartphone and finger scanner," the two companies said.
"Under the agreement the two companies will share knowledge and collaborate on industry leading innovations and technology solutions to help make banking easier and faster for Westpac customers. Those innovations will be available on select Samsung smart devices in New Zealand and may include smartphones, tablets, smart watches and Smart TVs."
Westpac has said it aims to be New Zealand's best digital bank this year, and the world's best next year. See more on this in a video interview with Westpac chief digital officer Simon Pomeroy here.
The statement from the two companies said their deal would boost Westpac's central internet banking platform based digital strategy.
This $15 million "device agnostic" online banking platform was unveiled next year, and Westpac aims to provide all banking capability through it that currently requires customers to visit a branch or call its contact centre.
Westpac CEO Peter Clare was quoted saying collaborating with Samsung will help Westpac "deliver industry leading innovation that Samsung can take to the world."
Samsung New Zealand managing director Kenny Yeon said; "Kiwis are renowned for being early adopters of technology. By providing Westpac with advance access to our smart devices and working together to develop customised content, applications and services, we can help our New Zealand customers to stay on top of their finances in a safe, secure and convenient way when on-the-move."
"Westpac New Zealand has an innovative road-map and digital strategy that we believe will enable it to develop market-leading technologies," Yeon added.