Shelley Ruha succeeds new CEO Anthony Healy as director of BNZ Partners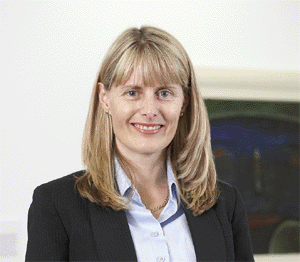 BNZ has named Shelley Ruha as its new head of business banking replacing Anthony Healy.
Healy succeeded the National Australia Bank bound Andrew Thorburn as CEO and managing director on May 12.
As director of BNZ Partners, BNZ's business banking operation, Ruha will oversee the bank's wholesale and markets, agribusiness, corporate, institutional and private and wealth divisions. Currently BNZ's director of enterprise services, Ruha will take on the new role from June 3, pending Reserve Bank approval.
In her current role Ruha, who started at BNZ in 1990 working as a graduate in the bank's Dominion Road branch in Auckland, has led the design on BNZ's $400 million NextGen business transformation programme.
 "With a successful 24-year track record with BNZ, Shelley has broad banking experience and has shown exceptional leadership and a relentless focus on our customers," Healy said in a statement.
"As a member of the executive team and director of enterprise services over the past two and a half years she has made a significant contribution to the success and strength of BNZ. I'm delighted to be able fill this critical role with such a high calibre candidate from within our own business," Healy added.
Ruha's other roles at BNZ have included head of institutional banking.
BNZ's director of strategy and business performance, Michelle van Gaalen, will additionally be acting director of enterprise services until a permanent replacement is appointed following Ruha's promotion.