Professor Ang reviews China's unique decade of growth, places its economic rise in context of why it's critically important for NZ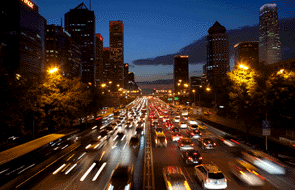 China has made significant progress since it started its reform and opening-up policies back in December 1978.
In 1978, China's gross domestic product was about US$59.66 billion (NZ$56.07 billion), accounting for 1.8% of the world economy.
This has increased by more than 150 times by year 2013.
Urban per-capita income has risen from 343 yuan (NZ$191.48 in 1978) to more than 26,955 yuan (about NZ$5,412) in the same period, while the percentage of poverty-stricken population has dropped from 25% to 10% at the same time.
These figures show how far China has travelled in the last 36 years, both socially and economically.
It is now the second largest economy in the world, and things are evolving on many fronts that suggest that the train is not slowing down any time soon.
Urban progress
From 1978 to 2013, the number of China's permanent urban residents rose from 170 million to 730 million, and the urbanization rate rose from 17.9% to 53.7%.
Fourteen cities are larger than New Zealand in terms of population, with Shanghai being the largest at 22.3 million.
About 144 cities in China have urban population of at least one million people.
There are also movements into and out of China. The country granted 1,202 permanent residency permits to foreign nationals in 2012, up more than 83 percent from 2011.
In 2013, 356,500 people from more than 200 countries and regions worldwide attended courses at 746 institutions in China. About 413,900 Chinese students went abroad to study in 2013, with 353,500 returning, up 3.58 percent and 29.53 percent respectively.
China outbound travel trips increased 18 percent to reach 98 million in 2013. This could reach 114 million in 2014, and Chinese travellers are spending big in the US, with an average of about US$7,000 in 2012.
New policies are also being implemented in cities by phases to allow 72-hour stays in these cities without a visa, while airports in other cities beyond the Big Three - Shanghai Pudong, Beijing Capital International and Guangzhou Baiyun - are picking up more international flights to cope with the increasing demand in international travel to and from China.
Exports, imports and influence
China became the top trading country in the world in 2013.
Its involvement with Africa on infrastructure projects and commodity trading dated back to more than 30 years ago and deepened ties were made with the recent visits of China's President Xi and Premier Li on separate occasions. Bilateral trade, standing at US$198.5 billion in 2012, is poised to increase.
Throughout 2013, Chinese leaders have also engaged in bilateral discussions with most of its 14 neighbouring countries (geographically China shares borders with 14 countries). It is also enticing further cooperation with the 10 states of ASEAN (Association of Southeast Asia Nations), which comes with more than 600 million in population.
Chinese companies are also making headway into the international arena whilst the country continues to be the largest recipient of foreign direct investment. There is the much awaited initial public offerings of Alibaba, a large Chinese conglomerate. There is also Lenovo, the largest computer manufacturer, which is on its way to collide with Samsung and Apple.
'Reform'
Reform runs alongside all the aforementioned activities and contributes significantly to them. In the government report that was presented at the Two Sessions of the 12th National People's Congress (NPC) held in March 2014, the word 'reform' was mentioned 77 times.
The country is also fighting a serious battle with corruption.
While trying to eradicate foreign multinationals from practising corruption in China, it also punished 829 Chinese judges and other court staff for corruption in 2013, up 42.3 percent year on year.
The track record
For a country of this size, it must be said that managing the process of reforms and also spreading the wings to reach out to the world is never an easy process.
If we look back on the historical data of country real gross domestic product growth, few countries have maintained a consistent 7% or more growth for at least a 10-year period, and the only one which has done so since the 1990s is China.
That in itself is amazing given that many economies have been partially paralyzed by the Asian Financial Crisis in 1997 and the Global Financial Crisis in 2008.
Nonetheless, a slowdown of China's economy is surely understandable as the country reforms and allows its Western region cities to catch up with those in the coastal region so that the country can move forward more steadily.
---------------------------------------------
Professor Siah Hwee Ang holds the BNZ Chair in Business in Asia at Victoria University. He will be writing a regular column here focused on understanding the challenges and opportunities for New Zealand in our trade with China. You can contact him here