Postie Plus, in breach of the terms of its loans with BNZ, goes into voluntary administration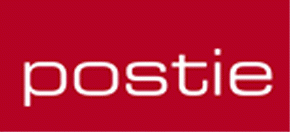 By Gareth Vaughan
Clothing retailer Postie Plus, in breach of its banking covenants and owing in the vicinity of $12 million to BNZ, has gone into voluntary administration.
PwC's Colin McCloy and David Bridgman have been named administrators. The sharemarket listed Postie Plus had trading in its shares suspended, with its market capitalisation at just $2.92 million.
In a brief statement McCloy and Bridgman said the retailer's 82 stores will continue trading, while PwC works with Postie Plus' management, store managers, and staff.
In its interim results announcement, for the half-year to February 2 but issued in April, Postie Plus said bank debt had been reduced to $12.1 million as at 28 February from $18.2 million at February 2.
"However, Postie Plus remains in breach of its banking covenants and expects to remain so for the foreseeable future," the company said in April.
Last year's annual report noted as of August 4, 2013 Postie Plus was in breach of its financial covenants - stock and debtors coverage ratio and equity ratio - with BNZ.
"The bank will not provide a waiver in respect of these breaches and while the bank does not propose any immediate action under the breaches it continues to reserve all rights and remedies in this regard. As a result of this, the borrowings have been reclassified as a current liability as at 4th August 2013," the annual report said.
First Union, which represents retail workers, said it was saddened but not surprised by new Postie Plus was going into voluntary administration.
"Existing employees have been told that they will remain in their current roles and will continue to work agreed hours unless otherwise advised," Maxine Gay, retail secretary at First Union said.
"This does not come as a surprise to us. The last few years have been hard on the Postie Plus Group, and they have struggled to deal with serious supply chain issues."
"We are pleased to hear that they have voluntarily relinquished administration of the business and we have been informed by the administrator that there are a number of credible and interested parties," Gay added.
In its interim results release Postie Plus said its board was satisfied arrangements in place with BNZ were sufficient to meet forecast funding requirements up to July 30.
"Forecasts after that indicate a peak funding requirement of around $19 million over the period to 2 February 2015," the interim results said.
The interim results also showed a net loss after tax of $3.75 million, with Postie Plus forecasting "a significant net loss before tax" for the year to August 3, although an improvement over last year's $10.6 million loss.
Postie Plus is chaired by Richard Punter and its CEO is Richard Binns.