Financial markets watchdog prefers helping over enforcing, CEO Rob Everett says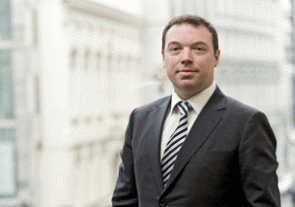 The Financial Markets Authority's role should be to offer support and guidance to business to help achieve good outcomes rather than parade a belt full of scalps, CEO Rob Everett says.
In a speech to a business audience Everett, a former executive at investment bank Merrill Lynch who succeeded Sean Hughes as FMA CEO in February, said the FMA shouldn't be unrelentingly pedantic.
"And where businesses are a few degrees off the mark, we'd prefer to help you get it 100% right, provided you are acting in good faith - rather than head straight into enforcement territory. I see our role in offering support and guidance as core, and we'd rather help the industry achieve good outcomes than just parade a belt full of scalps to show how good we are at taking people to court," said Everett.
"I know that message will resonate especially with people who run smaller businesses – say in financial advice – which have fewer resources to dedicate to regulation. Notwithstanding what I have said about our willingness to be facilitative, we do have high expectations of conduct by professionals and firms. We will take action over wrong-doing and sloppiness."
"We will act against misconduct. We will act where people try to find cute ways that are designed to get around the law," Everett added.
He also said the FMA is "going out of our way" to ensure the cost of regulation is kept to a minimum.
"Practically, that means we should not demand things that aren't material or be prescriptive when there are different ways to get to the regulatory outcome, or demand information from the regulated population that we are never going to use," Everett said.
He also said the the regulatory load for New Zealand businesses is both manageable and justifiable. "Whining" from international banks about their regulatory burdens was "largely a complaint about the impact of new regulation on P&L," that he's unsympathetic about "given current record profits in large portions of the banking industry."
'They shouldn't have bought them'
Everett also touched on the finance company meltdown from 2006-2010 noting many of the investors who bought debentures in finance companies shouldn't have done so. He noted finance companies that raised debt financing from the public by offering higher interest rates than banks, appeared to offer safety for investors' capital through security over property developments.
"The finance companies were too high-risk given the investment profile of those investors and the risk premium being offered," Everett said. "Many of those finance companies were hopelessly exposed either to a property price slump, rising interest rates or a funding squeeze."
"We know that some of the retail investors bought the finance companies based on professional advice. We have seen that some of that advice didn't take into account the needs of investors, didn't explain the risks, and was incentivised by high direct and trailing commissions paid by the finance companies," added Everett.
"High-quality advice is partly a result of high-quality advisers working to high professional standards. And it's also a result of sound regulation that is applied carefully and consistently."
Regulation of financial advisers was found wanting, Everett said, although they like many New Zealanders, some advisers didn't understand the full extent of risk in the finance companies.
"In the vast majority of cases the advisers were acting honestly," said Everett.
"I am pleased to say - by the way - that financial advisers in New Zealand have recognised the need to raise their standards systematically. Their response to regulation – in the wake of the global financial crisis, the finance company saga, and Ross Asset Management – has been largely positive and focused on reframing the need to act in the interests of the customers."
"I will say here what I have said a number of times - I believe that a confident and competent adviser population - of which a critical component must be independent advisers - is very positive for capital markets and therefore a productive economy," Everett added.