Heartland Bank sees annual profit near the top of its previously forecast range, eyeing acquisitions and capital management options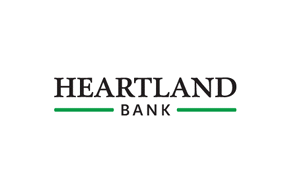 Heartland Bank says it expects to report annual profit of about $36 million, which is towards the top of its previously forecast range of $34 million to $37 million.
The sharemarket listed bank also says it'll continue investigating potential acquisition opportunities, and assessing capital management options that could improve its return on equity.
Heartland will post its financial results, for the year to June 30, on Monday August 25.
"Heartland advises that it expects its net profit after tax (NPAT) for the year ended 30 June 2014 to be approximately $36 million. This result is preliminary and subject to finalisation and is at the upper end of the NPAT range of $34 million to $37 million previously advised," Heartland said in a statement.
"The improved earnings, NPAT up approximately $29 million or 421% on the prior year, are partially due to the one-off charges made in the previous period but also are a result of the growth of operating income and continued management of operating expenses and impairment levels."
Heartland said the New Zealand and Australian reverse equity mortgage businesses it bought in April from Seniors Money International for NZ$87 million have contributed about $1 million of profit net of acquisition costs, as expected.
"The indicative earnings for 2014 equates to a return on average equity (ROE) of approximately 9% for the full year, however this has improved during the year with an ROE of approximately 9.7% being achieved in the last quarter," said Heartland.

"The ROE of 9% for the current year has improved when compared to ROE of 2% and adjusted ROE of 6.5% for the prior year. Adjusted ROE is calculated by excluding the one-off expenses of $24.3 million (pre tax) incurred as a result of the change in strategy with respect to the non-core legacy property asset portfolio, which included termination of a management contract announced 5 June 2013."

The bank said it's focusing on continuing earnings momentum achieved in 2014, particularly on improving ROE.
"We will continue our product centric strategy focusing on higher yielding products where a leading market position can be achieved. In addition, Heartland will continue to investigate potential acquisition opportunities that are ROE accretive as well as assessing possible capital management options to improve ROE," the bank said.
Heartland last month confirmed an interest in acquiring Motor Trade Finances' business after the car financier said a recent acquisition offer from Heartland was rejected by its board.
Formed through the merger of Marac Finance, CBS Canterbury and the Southern Cross Building Society, Heartland targets small and medium sized businesses, the rural sector and the retail and consumer sectors. Heartland bought the good loans of rural lender PGG Wrightson Finance in August 2011, then obtained bank registration from the Reserve Bank in December 2012.