Flat year at Instant Finance with expectations of growth ahead from new offshoot My Finance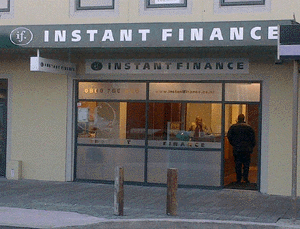 Third tier lender Instant Finance has recorded flat annual results, and expects more of the same through its new financial year.
The personal lender's March year profit after tax rose just $81,000, or about 1.3%, to $6.4 million from $6.3 million the previous year.
CEO Richard de Lautour says more of the same is ahead.
"Assuming both economic and political stability, Instant Finance is likely to record a 2015 profit performance in line with the previous year," de Lautour says.
However, the group's new unit, My Finance which de Lautour describes as a second tier lender, is expected to contribute "solid growth."
"This is a completely new business operating independently of Instant Finance in a different part of the market using different systems and processes," de Lautour says.
Instant Finance's key funding arrangement is with Westpac, through which it has a $60 million loan facility. As of March 31, $39.5 million of this was drawn down. The company also has $12 million of redeemable preference shares on issue.
Instant Finance's annual weighted average interest rate on the funding side was 6.86%, compared to 28.46% on the lending side. That created a net weighted average interest rate "gap" of 21.60%.
Instant Finance's net interest income rose $88,000, or about 0.52%, to just over $17 million. Total operating income increased $961,000, or 3%, to $33.5 million. Operating expenses, including set up costs for My Finance, rose $1.2 million, or 5.4%, to $22.7 million. Impaired asset expense fell $182,000, or 10.6%, to $1.5 million.
Gross loan receivables increased $1.3 million, or 1.5%, to $83.8 million. Individually impaired assets rose $471,000, or 8.4%, to just over $6 million. Instant Finance's total provision for impairment charges on loans increased $19,000 to $3.2 million. As of March 31, just 7.7% of Instant Finance's loans were unsecured. 
Big banks 'dipping down'
De Lautour says the four big banks continue to "dip down" into the small personal loan market.
"Despite a much flaunted rock star economy, incomes and loan affordability in the real world remain relatively suppressed," de Lautour says.
He also says Instant Finance is looking forward to a "period of respite" from the "barrage" of legislative change "thrust upon" it in recent years.
"We also hope and look forward to the regulators actually enforcing the legislation more vigilantly than they have historically."
Total assets rose $2.4 million, or 2.6%, to $92.8 million, and total liabilities were up $1.1 million, or 1.8%, to $64.1 million. Shareholders' equity rose $1.2 million, or 4.4%, to $28.6 million. Shareholders, including the Nausbaum family, took a cut to their dividends, with 2014 fully imputed dividends per share of 58 cents, or $5.2 million, down from 70c, or $6.3 million the previous year.
This story was first published in our email for paying subscribers. See here for more details and how to subscribe.