First Union says ANZ workers may strike over bank's push for more flexible working hours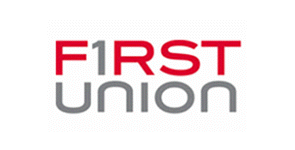 Financial services workers union First Union says its members who work for ANZ are considering striking over the bank's desire to implement more flexible working hours.
First Union represents about 1,300, or 16%, of ANZ's 8,300 staff.
The union says a national strike ballot is being voted on by First Union members at ANZ, and in fact some branches have already begun local strike action. First Union's retail & finance secretary Maxine Gay says this follows a second round of employment negotiations with ANZ after 98.5% of members rejected the bank's first proposal.
"ANZ wants to reduce security so workers would only know from one month to the next which days and start and finish times they are working," says Gay.
"In response, ANZ workers have been prepared to allow up to 20% of the workforce to be flexible, but that's not good enough for the bank. They want every new worker to start on the insecure work contract."
"Insecure work may suit the boss, but it is unfair and does not work for workers," said Gay. "And for New Zealand's wealthiest bank to try and impose more insecurity is disgraceful."
She said ANZ's proposals would see the most significant changes to terms and conditions since the amalgamation of the ANZ and National Bank employment agreements.
"The bank acknowledged workers' efforts during the (2012) merger between the ANZ and National Bank brands. Now it is trying to turn ANZ jobs into poor, insecure jobs and offering pay increases below Government projections for the average wage movement across the country," Gay said.
'ANZ pays its staff very competitively'
However, an ANZ spokesman said none of the bank's proposals reduce the job security of staff.
"The flexible working proposal simply allows us to make changes to the days and start/finish times of some new employees from time to time to ensure we can match staffing levels to the demands of our customers and respond to any changes. ANZ pays its staff very competitively compared to similar jobs in the market," the ANZ spokesman said.
"The salary ranges for almost all jobs covered by this agreement are the highest in the industry. ANZ has offered staff pay increases of 3% and 2.75% over the next two years, much higher than the latest increase in cost of living (of) 1.6%, and the average increase in wages (of) 1.7%. It is disappointing that the union are encouraging staff to take strike action when there is such a good offer on the table."
In May First Union concluded two year collective bargaining with Westpac with 3.4% annual wage increases agreed over two years. ANZ and First Union are in collective employment agreement negotiations because their existing two-year agreement has expired.
First Union says its ANZ members' national strike ballot closes next Friday, October 3.
This story was first published in our email for paying subscribers. See here for more details and how to subscribe.