Emboldened by Treasury forecasts, FIRST Union seeks greater share of bank profits for workers, changes to performance targets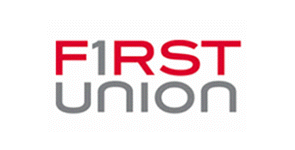 By Gareth Vaughan
Bank workers' union FIRST Union is emboldened by the Treasury and Finance Minister Bill English's outlook for wage growth, and is seeking above average pay increases from banks, secretary general Robert Reid says. 
Reid told interest.co.nz collective bargaining had been completed with Westpac last week for a two year period. Although he wouldn't say what sort of increase had been agreed, interest.co.nz understands it was 3.4% per annum for two years. That's more than the 2.5% to 3.25% increases Reid said had generally been agreed with the major banks over the last three to four years.
FIRST Union says about 1,200 Westpac staff are members of the union, but about 2,500 Westpac workers are eligible for coverage by its collective agreement with the bank. Westpac has about 4,700 staff.
FIRST Union's next negotiation with a major bank is with ANZ and Reid said it would be seeking more than that agreed to with Westpac. This comes after ANZ last week reported record interim profit of $853 million. Westpac reported its half-year financial results today.
"Banks should be paying at least the average increase which Treasury is predicting over the next couple of years," Reid said. "Our expectation of ANZ would even be higher."
In his pre-Budget speech last month English said average wages are likely to rise a total of 20% from 2012 to 2018, based on Treasury's forecasts.
Reid also said FIRST Union had aired concerns over banks' sales targets for staff with both the Financial Markets Authority and one of the Reserve Bank's deputy governors.
This is an abridged version of this article. The full version was published in our email for paying subscribers. See here for more details and how to subscribe.