ANZ NZ posts $853 mln half-year profit helped by lower costs and lending growth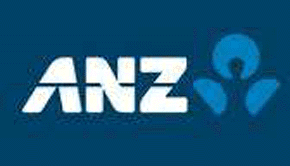 ANZ New Zealand has posted a 31% rise in half-year profit to $853 million.
The country's biggest bank says net profit after tax for the six months to March 31 surged $200 million to $853 million. It's the fourth straight record interim profit from ANZ NZ.
The bank says the profit jump was helped by its simplification programme, which saw ANZ NZ combine both the ANZ and National banks on to one IT platform in late 2012, and successfully cull the popular National Bank brand. The "simplification strategy" has cost about $382 million and seen the bank's total number of retail and business banking products dramatically reduced.
ANZ's New Zealand geography cost-to-income ratio dropped 550 basis points to 38.1% in the March half from 43.6% in the March half last year. It's the first time it has been under 40%, but would have been 39.97% without an A$85 million insurance settlement. It was 41.7% in the six months to September last year.
ANZ also said the profit growth was driven by cost cutting, helped by the simplification programme, above market growth in home loans, strong lending to the commercial and export sectors, "rapid" growth in KiwiSaver, and major reductions in credit provisioning.
Net interest income rose $67 million, or 5%, to $1.37 billion, and total operating income gained $144 million, or 8%, to $1.904 billion. In contrast, operating costs were cut $42 million, or 5%, to $725 million, and the bank recorded a write-back of $39 million versus a provision for credit impairment of $43 million in the March half of its previous financial year. The improvement was driven by improvements in commercial and agriculture lending.
Meanwhile, staff numbers dropped 399, or 4.5% year-on-year to 8,257 at March 31. During the March half they were down 27.
Net loans and advances rose $2.5 billion, or 2.7%, between September 30 last year and March 31 this year to $94.14 billion. Over the same period customer deposits increased by $2.96 billion, or 5.6%, to $55.2 billion.
ANZ NZ CEO David Hisco said the bank had achieved good lending growth while maintaining net interest margin in a competitive credit environment.
"At the same time we have improved the quality of our portfolio and created a platform for consistent, sustainable earnings growth," Hisco said.
"ANZ reinforced its position as leader in the home lending market by increasing its share of the market by 44 basis points compared to a year ago (to 30.7%) while implementing the Reserve Bank's restrictions on high loan-to-value ratio (LVR) lending."
High LVR home lending was put at 5%, just half the Reserve Bank's 10% cap. ANZ NZ said the sales mix of its home loans during the first half saw 73% of customers fix and just 27% float. At 7%, the bank said home loan growth was 1.3 times systems growth.
Mobile banking application GoMoney has 326,500 active users, ANZ says, with its FastPay business banking app having been downloaded more than 4,000 times since being launched last December.
'More to come from a winning position'
Hisco added that ANZ NZ expects "even better" results in the future. And ANZ group CEO Mike Smith said after several years of hard work in New Zealand, ANZ's business was now in a "winning position."
"The (New Zealand) business is now beginning to leverage its scale while also improving customer experience," Smith said. "ANZ is now number one for new mortgages in all of the larger New Zealand cities including Christchurch and Auckland (based on Terralink data)."
Smith added that market share growth, productivity and credit quality improvements were key features of the New Zealand result.
ANZ NZ said half-year cash profit, which excludes "non-core items" and tends to be the major banks' preferred measure of financial performance, rose $190 million, or 27%, to $887 million. However, the way cash profit is reported has come under fire from some banking analysts.
Versus the March half of its previous financial year, the bank said cash profit from its retail unit rose 25% to $222 million, cash profit from its commercial unit rose 14% to $377 million, at its wealth unit cash profit jumped more than threefold to $121 million helped by the A$85 million frozen funds insurance payout, but cash profit dropped 2% to $163 million at its institutional unit. ANZ's KiwiSaver funds under management rose about $200 million during the March quarter to about $4.9 billion giving ANZ 26% of the KiwiSaver market.
ANZ NZ's Australian parent, meanwhile, posted an 11% rise in half-year cash profit to A$3.5 billion, and said it was raising its interim dividend 14% to A83 cents a share. That's equivalent to a A$2.3 billion payout. Both were above the consensus of analysts' expectations for cash profit of about A$3.4 billion and a dividend of about A80c. Meanwhile, group cost to income ratio dropped 20 basis points to 44.3%, and return on equity was unchanged at 15.5%.
| | | | |
| --- | --- | --- | --- |
| ANZ NZ | March 2014 half | Sep 2013 half | March 2013 half |
| Return on assets | 1.24% | 1.21% | 1.08% |
| Net interest margin | 2.48% | 2.49% | 2.50% |
| Operating expenses to operating income | 41.5% | 41.9% | 45.2% |
| Net impaired assets as a % of net advances | 0.51% | 0.63% | 0.98% |
*ANZ NZ uses NZ geography numbers in its financial results, as opposed to its Australian parent which reports its NZ division numbers. The figures in the table above are the NZ division numbers. The NZ geography numbers show a net interest margin of 2.32%, up from 2.31% in the September half and 2.27% in the March half last year. They also show a cash operating expenses to operating income ratio of 38.1%, down from 43.6% a year earlier. Net impaired assets as a percentage of net advances are shown as 0.58%, down from 0.90% a year earlier.  No return on asset figures are given.

Return on equity for the NZ division was put at 15.8% for the March 2014 half, an increase of 235 basis points.
Here's ANZ NZ's press release, and here's the full ANZ group release.