BNZ CEO Anthony Healy unveils executive team restructure, says it's needed to sharpen the bank's capacity to meet customer needs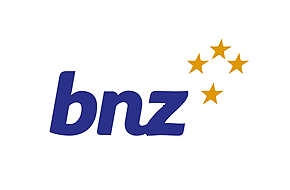 BNZ CEO Anthony Healy has announced a shake-up to his executive team he says will help the company "thrive" against a backdrop of rapid and complex technological, competitive and regulatory change.
Healy, formerly BNZ's head of business banking, succeeded Andrew Thorburn as CEO in May.
The changes see BNZ's chief marketing officer, Craig Herbison, become its director of retail and marketing, a move that merges the bank's retail and marketing operations. David Bullock, the acting director of retail banking following Andy Symons move to join Thorburn at BNZ's parent National Australia Bank, has been appointed director of products and technology. Chief operating officer at BNZ Partners, Martin Gaskell, becomes director of customer fulfilment services, focusing on customer retention and simplifying bank processes for customers' benefit.
Other changes see Richard Griffiths, head of BNZ's Next Gen NZ enterprise transformation, appointed director of strategy and business performance. He replaces Michelle van Gaalen who is leaving BNZ after just 18 months to take up an executive role at another entity. Finally, Peter Whitelaw has been appointed chief risk officer, replacing Renee Roberts, whose move to NAB was announced two months ago.Whitelaw himself joins BNZ from NAB, where he was most recently general manager of group market risk.
Other BNZ executive team members Shelley Ruha, who succeeded Healy as director of BNZ Partners, Annie Brown, director of people and communications, and chief financial officer Adrienne Duarte retain their existing roles.
Healy said the new appointments underline the importance BNZ places on fostering leadership from within its own ranks.
"I congratulate these highly respected senior leaders from within the NAB Group, all of whom combine long experience with technical expertise, a proven track record in delivering enterprise-wide results, and a real passion for meeting BNZ's customer promises," Healy said.
He said the significant changes to BNZ's leadership team and structure were needed to sharpen the bank's capacity to meet the needs of its customers in a fast-changing environment.
"BNZ's overarching mission is a clear one: to help New Zealanders be good with money," said Healy.
"To achieve this, BNZ needs to focus on a few key initiatives, execute them well, and combine some areas of activity where it makes sense to do so. The changes to my leadership team I've announced today put this intent into action, in a way that I'm convinced will benefit our customers, build on BNZ's strengths and help us to win in key markets. The changes will ensure we are best positioned to thrive in an environment characterised by rapid and complex technological, competitive and regulatory change," said Healy.
BNZ says as head of retail banking and marketing, Herbison is responsible for the bank's store (branch) network, direct channels and sales centres, BNZ Insurances and small business bank, plus its retail and business banking campaigns, customer strategies and insights.
As director of products and technology Bullock is responsible for BNZ's product and customer services functions, plus its technology, digital, and enterprise security teams. As director of  customer fulfilment services Gaskell is responsible for the service and operations parts of BNZ's business, tasked with delivering efficient service for BNZ's customers, the bank said.