Insurer State shutting 21 of 22 branches saying many customers now prefer to contact it via the phone or internet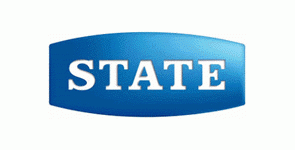 Insurer State, which is owned by the Insurance Australia Group (IAG), says it's closing 21 of its 22 branches because fewer customers are using them and choosing instead to contact the insurer via the phone or internet.
State said its Riccarton branch in Christchurch will stay open to deal with specific customer needs stemming from earthquake-related insurance claims. The company said it had identified "around" 70 job opportunities for the 91 staff impacted by the branch closures. In addition IAG says seven jobs at a Timaru contact centre will go, with the work those staff do being picked up by staff at contact centres in Christchurch, Palmerston North and Auckland.
"The decision to close the bulk of the State branch network is in response to changing patterns of customer interactions, with fewer of the insurer's customers visiting branches, instead choosing to call or connect via the internet," Craig Olsen, State's executive general manager, said.
State is part of IAG's direct insurance division, which includes AMI and has about 1,400 staff. AMI has 65 stores and Olsen said State customers who still want to use branches or stores can use them. IAG recently said 94% of customers choose to use the website or call State to discuss their insurance needs, make a claim, update their contact details or pay a bill.
IAG says redeployment opportunities for staff affected by the State branch closures are being offered where possible via the AMI store network, contact centres or other areas of IAG's direct insurance business.

"We are investing in new-look AMI stores that reflect that brand's close connections into local communities. State's branch network is less extensive, and it makes sense to consolidate our overall High St presence and differentiate the brands by the approach they take," Olsen said.
Having acquired AMI in 2012, IAG was granted Commerce Commission approval in May this year to buy Lumley.
The deal increased IAG's share of the overall New Zealand insurance market to about 50.5% from 41.5%, lifted its share of the home and contents and vehicle insurance market to 66% from 60%, and gave it 40% of New Zealand's intermediated (sold through brokers) insurance market.
Speaking to interest.co.nz in June Commerce Commission chairman Mark Berry wouldn't rule out IAG being able to make further acquisitions. IAG also owns NZI.

The State branches closing at the end of November are located in Whangarei, Auckland's Botany and New Lynn, Hamilton, Tauranga, Rotorua, Gisborne, Hastings, New Plymouth, Wanganui, Palmerston North, Levin, Masterton, Lower Hutt, Wellington City, Porirua, Nelson, Blenheim, Timaru (plus a contact centre), Dunedin, and Invercargill.