Heartland Bank increases quarterly profit by 13% with finance receivables up 3.1%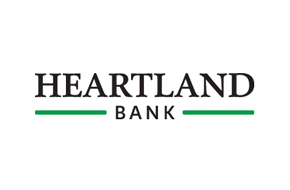 By Gareth Vaughan
Heartland Bank appears on track to meet its annual profit forecast.
The bank's unaudited profit for its first quarter, the three months to September 30, rose $1.1 million, or 13%, to $9.8 million from $8.7 million in the equivalent quarter last year. Heartland's sharemarket listed parent, Heartland New Zealand Ltd , says its profit for the quarter was higher at $11 million due to the inclusion of earnings from the group's reverse mortgage businesses that are held outside the banking group.
Heartland recorded June 3014 year net profit after tax of $36 million, and has forecast growth of up to 25% for the June 2015 year, with guidance for net profit after tax of between $42 million and $45 million.
"As previously confirmed, Heartland NZ holds the Australian home equity release business (Australian Seniors Finance) outside the banking group but the New Zealand business will continue to be migrated into Heartland Bank over time," Heartland says.
Formed through the merger of Marac Finance, CBS Canterbury and the Southern Cross Building Society, Heartland targets niche markets incorporating small and medium sized businesses, the rural sector and the retail and consumer sectors. Heartland bought the good loans of rural lender PGG Wrightson Finance in August 2011, and obtained bank registration from the Reserve Bank in December 2012.
Heartland also completed the $87 million acquisition of reverse equity mortgage businesses Sentinel and Australian Seniors Finance from Seniors Money International on April 1 this year. And in September Heartland bought a 10% shareholding in New Zealand's first licenced peer-to-peer lender Harmoney for an undisclosed sum, and is lending an undisclosed amount of money through Harmoney's online platform.
Heartland  recently said the reverse equity mortgage business did $9 million of new lending in the September quarter, and has a database of interested customers of 750.
Heartland's September quarter net interest income rose $2.96 million, or 11.4%, to $28.9 million, with net operating income up $1.5 million, or 5.2%, to $30.9 million. Selling and administration expenses dropped $399,000, or 2.6%, to $15.2 million, but impaired asset expense increased $147,000, or 8.7%, to $1.8 million.
In the three months from June 30 to September 30 Heartland grew total assets by $62.3 million, or 2.6%, to $2.45 billion, with total liabilities rising $61.7 million, or 3%, to $2.08 billion. Total equity increased $562,000 to $364.88 million.
Gross finance receivables increased $63 million over the three months to September 30, or 3.1%, to $2.066 billion. Deposits rose $12.2 million, or about 0.70%, to $1.74 billion.
As a condition of its bank registration, the Reserve Bank has enforced higher minimum regulatory capital ratios on Heartland than on other banks. It must have a common equity tier 1 ratio, as a percentage of total risk weighted assets, of at least 10% versus the 4.5% required by other banks. Heartland must have a tier 1 capital ratio of at least 10% versus 6%, and a total capital ratio of at least 12% versus 8% for other banks. Heartland isn't, however, required to maintain a minimum "buffer" ratio of 2.5%.
Over the September quarter Heartland's capital ratios weakened slightly, with its total capital ratio down to 14.09% from 14.39% at June 30. Its common equity tier 1 ratio dropped to 13.99% from 14.29%, and its tier 1 ratio slipped to 13.99% from 14.29%.
Heartland's assets at least 90 days past due rose $9.5 million, or 28%, in the September quarter to $43.5 million, but individually impaired assets fell $8 million, or 29.3%, to $19.5 million.
This story was first published in our email for paying subscribers early on Wednesday morning. See here for more details and how to subscribe.