Heartland Bank becomes one of the first banks globally to buy into a peer-to-peer lender with a 10% stake in Harmoney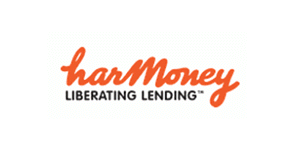 Heartland Bank CEO Jeff Greenslade says the bank will lend a "meaningful" amount of money through Harmoney's internet platform having taken a 10% shareholding for an undisclosed sum in New Zealand's first licenced peer-to-peer lender.
Peer-to-peer (P2P) lending is where an online service provider acts as an intermediary matching borrowers and lenders, receiving fees for doing so.
Greenslade told interest.co.nz the Harmoney deal, announced via a brief statement light on detail on Monday, is a combination of a strategic move into P2P and a way for Heartland to facilitate lending growth. Both Harmoney's technology and the potential to reach customers that might not otherwise be available to Heartland are attractions, Greenslade said.
"The technology is something we're quite keen to get closer to in terms of what it is in the market, but also in terms of where else it can take us in terms of having an online platform," Greenslade said.
"It obviously gets a reach into customers that may not otherwise be available to us. Particularly I guess younger people who are more internet focused, and that's increasingly their most comfortable way of communicating with their service providers," added Greenslade.
The sum Heartland would lend via Harmoney is a "meaningful" one, Greenslade said.
"It's a meaningful amount of money to get them going. That money's lending through the platform, it's not to Harmoney, (but rather) into the various risk buckets as borrowers come in."
'A world first'
The deal sees Heartland become Harmoney's second biggest shareholder after founder and CEO Neil Roberts, who is Harmoney's majority owner. Although Harmoney, which received its licence from the Financial Markets Authority in July is already live, it doesn't officially launch until Wednesday.
Roberts therefore claims the Heartland deal as a world first.
"It's a world first, in my understanding, for a consumer peer-to-peer platform to actually line up funding before launch," Roberts said.
He said Heartland had conducted due diligence ahead of the deal, and there was nothing preventing Harmoney from doing a similar deal with another bank or financial services provider.
"I'm very comfortable with where we're at. We've seen very strong demand on both sides (borrowing and lending)," said Roberts.

"We've got money to lend and we're going to have a vibrant marketplace."
Heartland joins a select group of banks globally that has bought into a P2P lender that includes Westpac in Australia and Barclays in South Africa. Although P2P lending is new to New Zealand, it has been around for several years, notably in the likes of Britain and the United States, overseas. See more on this here.
Formed through the merger of Marac Finance, CBS Canterbury and the Southern Cross Building Society in 2010-11, Heartland targets niche markets incorporating small and medium sized businesses, the rural sector and the retail and consumer sectors. Heartland bought the good loans of rural lender PGG Wrightson Finance in August 2011, and obtained bank registration from the Reserve Bank in December 2012.
In April this year Heartland completed the $87 million acquisition of reverse equity mortgage businesses Sentinel and Australian Seniors Finance from Seniors Money International, and has also had an acquisition offer rejected by Motor Trade Finances' board.
Here's Heartland's statement
Heartland New Zealand Limited (Heartland) (NZX: HNZ) advises that it has taken an approximately 10% shareholding in HarMoney Corp Limited (HarMoney), New Zealand's only licensed peer-to-peer lending platform.

In conjunction with this, Heartland Bank Limited is providing a funding line to enable lending to a range of individual borrowers using the platform.

Heartland's strategy is to occupy leading positions in niche markets through specialist offerings which are different to traditional banks. Likewise, HarMoney operates a lending model that challenges those being offered by mainstream banks - a model that can change the way people borrow and invest.

The shareholding in HarMoney complements Heartland's strategy and provides a potentially valuable channel to attract customers in the Household sector that current distribution networks may not reach.

The funding line will help provide initial momentum, complementing the investments made by Retail investors. HarMoney and Heartland also intend to build on this relationship and are confident that scope exists to create high value products for New Zealand consumer and business customers in New Zealand.