Professor Ang looks ahead to what's in store for China in 2015 and how 2014 and 2015 will impact NZ businesses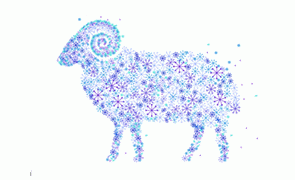 It would have been a frantic year if you keep tabs on China's development, whether for your own interests or for your company.
The pace of development for China nonetheless is unlikely to slow in 2015.
As the year 2014 comes to an end, I thought it's a good idea to reflect on the key moments throughout the year and also look ahead to 2015.
China's internal reforms
China has embarked on significant reforms internally in the last couple of years.
As the country moves towards its next phase of growth, the need for proper infrastructure to support this growth is imperative.
Remaining high on the list is the quashing of corruption. Never before has there been such a major effort attempted by President Xi's predecessors to subdue the proliferation of corruptive practices.
Given the deep roots and how businesses operate, to some degree, by using gifts and kickbacks, expect this to go on for a couple of years at least.
While corruption indices may be better over time in China, it is likely that changing what does and doesn't work will confuse businesses operating in China.
The anti-monopoly campaign in recent months is perceived to be targeted towards foreign companies.
But statistics also show that large Chinese state-owned enterprises and private companies are being nailed for utilising inappropriate ways of competing.
This government intervention has become necessary as China's move towards a market economy is not happening using market forces—simply because Chinese consumers have spending power that allows them to pay an exorbitant amount for high quality goods/services.
Expect government interventions to persist. But charging an honest premium for high quality products/services is never going to be a problem for foreign companies.
To ensure a balanced economy geographically, one aspect of China's internal reform has been the urbanisation movement.
Policies surrounding urbanisation have been relaxed this July.
We should see a lot of human and economic movements across the Chinese cities in the next few years, boosting the economies of the smaller cities and those not in the more developed east coastal regions.
The Silk Road Economic Belt will further ensure that the West end of China will pick up economically. Expect the rise of some Western Chinese cities.
E-Commerce and the internationalisation of the Yuan
China's e-shopping market size has been estimated to have increased from NZ$52.35 billion in 2009 to NZ$387.35 billion in 2013, a 7.4 times increase.
On 11 November - labelled as the Singles Day - Alibaba's business-to-consumer (B2C) website registered NZ$11.96 billion worth of transactions in a single day.
In fact, consumers from 217 countries and regions participated in the Singles Day as items with extensive discounts were snapped up quickly.
Expect e-commerce to become a mainstream way to engage Chinese consumers, be it online or through TV shopping channels.
E-commerce is also, no doubt, an easier way to tackle a larger part of the Chinese market given its geographical size. After all, China is the second largest country by land area.
The Chinese yuan has been internationalising at a rapid pace.
As more than 140 countries have China as their largest trading partner, transacting with yuan can help save substantial cost.
So it's no surprise that the Chinese yuan has become the eighth most traded currency and will likely rise to the top 3-4 within a year or so as the increasing number of countries that host yuan clearing centres increases (our neighbor Australia being the latest addition).
Further, euro has just become the latest currency that can be traded directly with the yuan, lower transactions in that space.
Expect the internationalisation of the yuan to pick up and facilitate more trade.
China's role in Asia Pacific growth
China's outward investment will continue to rise in the years to come, and the country will become a net investor within a few years.
China accounts for about a quarter of the world's growth. The country, together with Indonesia, India and the rest of Asia Pacific economies, will provide a big chunk of the world's economic growth in the next decade.
As China seeks to grow, the close neighbours of the ASEAN countries have become a focus. Bilateral trade between China and ASEAN has increased by 108% in the last 4 years, and will continue to rise.
Establishing the New Development Bank and the Asian Infrastructure Investment Bank demonstrates China's intention to lead in an economic way, and not just in the Asia Pacific but also for developing countries.
With voting power at international organisations increasing for these groups of countries, we should see China's increasing influence in the world's economic development.
The year 2015
We will see more of the outcomes and progress of the above initiatives and movements in China's development and its influence in 2015.
As the world will be affected by China's development to a reasonable extent (something we are more accustomed to associate with the Triad - US, Europe and Japan - no doubt all eyes will be on both internal and external development of the Chinese economy.
While we expect China's economy to grow slower, few have made predictions on the consequences of that happening.
The conundrum is which side to pick - do you appreciate the opportunities that a growing China provides or the loss in relative bargaining power as it grows? Unfortunately, we can't have it both ways.
Enjoy the festive seasons and hope to see you here in this "Understanding China" column in 2015 !
---------------------------------------------
Professor Siah Hwee Ang holds the BNZ Chair in Business in Asia at Victoria University. He writes a regular column here focused on understanding the challenges and opportunities for New Zealand in our trade with China. You can contact him here.