NZX's new sharemarket NXT aims to fill funding hole identified by Capital Markets Development Taskforce for SMEs keen to grow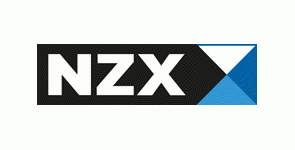 By Fiona Rotherham of BusinessDesk

The New Zealand stock exchange's NXT growth market probably won't have listings in place for a launch until at least March, six months after it gained Financial Markets Authority (FMA) approval for listing rules and market registration.

Market operator NZX has been drumming up support for the less onerous NXT market, which is designed for high growth companies with a market capitalisation of $10 million to $100 million and will have a simpler disclosure regime than the NZX main board, using key operating metrics rather than traditional financial information.

It's intended to attract more small to medium sized companies to the market with less costly and simpler disclosure rules, filling a funding gap for mid-cap growth stocks that was first identified in the Government's 2009 Capital Markets Development Taskforce.

NXT will replace the decade-old secondary board, NZ Alternative Index which has been closed to new listings and companies with a market capitalisation of less than $50 million that are eligible for the new market will generally no longer be accepted onto the main board.

The FMA required NXT to have a separate website and branding from the NZX along with a risk warning where investors are informed of the differences between the new market and other NZX markets.
Investors will be provided with company research and listed companies have to appoint independent directors and a dedicated "sponsor" to provide an advisory role for the first three years of listing. They are also required to have at least $10 million market capitalisation once listed, 25% of shares in public hands, and to graduate to the main board once they grow to a certain size.
NZX said companies in the agriculture, services and technology sectors have indicated they'd like to list on the NXT this year while others are some years away from a public listing.

The long-awaited market could be launched by either a new company listing or one of the NZAX-listed companies migrating across, but it's likely the exchange would prefer to kick off with a bang with several initial public offerings rather than just one compliance listing.
Results.com & Cooks Global Foods

Employee performance measurement software company Results.com is a likely compliance listing. The two-year-old startup wants to list to gain credibility with offshore customers but initial plans to do so on the NZAX were stymied when the stock exchange operator stopped accepting listings on the alternative market.

Results.com founder Ben Ridler said he had appointed CM Partners as an adviser and should have completed all the requirements for a compliance listing by March, including raising a small amount of capital in a private placement before then.

NZAX-listed Cooks Global Foods, the New Zealand-based company developing the Esquires Coffee House franchise chain around the world, also sees publicity benefit in listing on the new market.

"I don't mind if it's a market of one for the beginning," said chairman Keith Jackson. Cooks has the financial requirements in place and is about to appoint an adviser.

The company reported a $2.8 million loss for the year ended March 31, 2014, after incurring restructuring and acquisition costs under an aggressive expansion strategy and Jackson said it would look to raise between $10 million and $20 million when listed on the NXT.

Auckland-based translation services company Straker Translations is in the process of appointing an adviser although chief executive Grant Straker said it's unlikely to be ready for an IPO on the NXT before June.

Straker wants to raise a small amount of money from private shareholders before then to add a number of smaller translation companies to his firm, which made $8 million revenue in the last financial year. It is on a rapid growth track that could see revenue lift to $12 million this year, he said. One of its directors, Phil Norman, is involved in CM Partners, one of the three NXT-approved advisers.
Mortgage broker John Bolton said he planned to list a company on the NXT later this year, providing an application to get a peer-to-peer lending licence is approved. The listed company would combined Squirrel Mortgages, which handles around $500 million worth of mortgages a year, and the new Squirrel Money, which would do peer-to-peer lending.

Invivo Wines, Fronde and Booktrack have also been cited as possible contenders but all three have ruled out a NXT listing, at least for now.

Booktrack founder Paul Cameron said the NXT is a good initiative that will help bring new capital into the markets but his company is about a year away from considering such a move and he'd like to see how the market performs first before committing to it.

Ian Clarke, chief executive of Wellington-based IT company Fronde, which dropped into the red with a lower-than-expected first-half result late last year, said he had no plans to list until the $62 million revenue company was bigger and more profitable. While the new market will give Mum and Dad investors better access to smaller stocks, Clarke said "it's interesting but as yet unproven".

Invivo Wines co-founder Rob Cameron said the $5 million turnover wine company had spoken at length to NZX staff about a potential listing but were at least 12 months off doing so, if at all. Instead it plans to soon raise $2 million for expansion, most likely through crowd-funding.
Wait & see

Currently 24 companies remain listed on the NZAX and can continue to sit there for an indefinite period. The disparate bunch contacted by BusinessDesk have a range of plans, with most content to wait and see whether NXT achieves critical mass before shifting and incurring higher costs on the new market. "We don't want to be a fast mover on it," says GeoOp chief financial officer Stewart Reynolds.

Mobile payments company Pushpay has said it will update the market in April about plans to migrate from the NZAX to the main board. The company, which has a $145 million market capitalisation, has already appointed two new independent directors to pave the way. Livestock Improvement Corp chief financial officer Linda Cooper said with $180 million market capitalisation, the company would be a contender for the main board rather than the NXT but wasn't undergoing a capital structure review until later in the year.

Just Water International, another NZAX-listed company, plans to delist at some point this year after majority owner and founder Tony Falkenstein made a takeover offer, lifting his stake to 80 percent.