Heartland Bank sees half-year profit of up to $24 mln, annual profit of up to $48 mln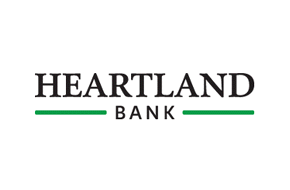 Heartland Bank says it expects to report an interim profit increase of up to 44%, and a full-year profit rise of up to 33% driven by asset growth, as the bank upgrades its June-year profit forecast by as much as 14%.
Heartland shares rose 6 cents, or 5%, to $1.25.
Subject to finalisation, Heartland says it'll report net profit after tax of between $23 million and $24 million for the six months to December 31. At the same time the bank is increasing its forecast range for June year profit to between $46 million and $48 million from $42 million to $45 million, predicting an annual return on equity of "at least" 10% versus 9% last year.
"Heartland is pleased with its strong first-half performance which has been primarily driven by asset growth. The preliminary result does not include any upgrade in value for Heartland's shareholding in Harmoney Corp Limited. Heartland is yet to consider whether an upgrade is appropriate as a result of Harmoney's recent $10 million capital raise in which Trade Me Limited acquired a 15% shareholding," Heartland said in a statement.
"Underlying asset growth is expected to continue for the second-half of the financial year, with strong business, rural and consumer volumes projected while also maintaining expected margins. The final half-year results will be released late February. Heartland will inform the market of the proposed half-year results announcement date in early February."
When the Harmoney Trade Me deal was announced earlier this month Heartland said the current implied value of its investment in Harmoney was in excess of $5 million, with the bank having invested about $3.5 million in Harmoney.
Heartland's June year profit last year came in at $36 million, meaning this year's profit is forecast to rise by between 28% and 33%. The bank's 2013 interim profit, meanwhile, was $16.7 million meaning it's expecting an increase of up to 44% this year.
Formed through the merger of Marac Finance, CBS Canterbury and the Southern Cross Building Society, Heartland targets niche markets incorporating small and medium sized businesses, the rural sector and the retail and consumer sectors. Heartland bought the good loans of rural lender PGG Wrightson Finance in August 2011. The Reserve Bank granted Heartland bank registration in December 2012.
Heartland also completed the $87 million acquisition of reverse equity mortgage businesses Sentinel and Australian Seniors Finance from Seniors Money International on April 1 last year. Last August Heartland said it expected annual lending growth of $50 million to $80 million in its reverse equity loan book. Last September Heartland bought a 10% shareholding in New Zealand's first licenced peer-to-peer lender Harmoney, and is lending an undisclosed amount of money through Harmoney's online platform.