ANZ NZ CEO David Hisco takes on ANZ Group role as global head of retail banking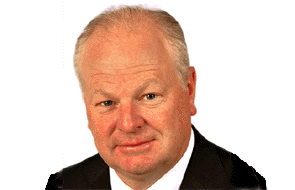 ANZ New Zealand CEO David Hisco has been rewarded for the bank's success during his tenure with an additional role as the ANZ Group's global head of retail banking.
Hisco will stay on as ANZ NZ CEO based in Auckland and replaces the departing Philip Chronican as global retail head for the Melbourne-based ANZ Group.
New Zealander Chronican is also stepping down as the ANZ Group's Australia CEO to pursue a non-executive career. Chronican is being succeeded in that role by Mark Whelan, currently ANZ's managing director of global commercial banking.
Mike Smith, ANZ Group CEO, said he was pleased to have Hisco taking the global retail role.
"We have been very successful in New Zealand since the brand merger and his experience in using common approaches and common systems will help create further value in retail in Australia, New Zealand and Asia Pacific," Smith said.
Whelan and Hisco will take on their new responsibilities from April 3 subject to regulatory approvals. Hisco's global role requires Reserve Bank of New Zealand approval.
Hisco has been ANZ NZ CEO since succeeding Jenny Fagg in September 2010. Since then ANZ has successfully culled the popular National Bank brand, shifted the ANZ and National bank brands onto one IT platform, substantially reduced the number of products it offers, and delivered a string of strong financial results.
Hisco also headed the ANZ Group's global commercial banking operations from 2008 to 2014. Chronican was previously also a senior executive at Westpac.