Heartland Bank meets profit target with $23.5 million interim but says reverse equity operations achieved lower than expected new levels of business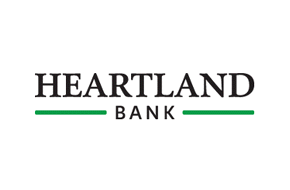 Heartland Bank has met its recently forecast interim profit target with a $23.5 million profit, but is reporting a contraction in its reverse equity mortgage business acquired last year.
Heartland completed the $87 million acquisition of reverse equity mortgage businesses Sentinel and Australian Seniors Finance from Seniors Money International on April 1 last year. Last August Heartland said it expected annual lending growth of $50 million to $80 million in its reverse equity, or home equity release (HER) loan book.
But today Heartland reported that in the half year to December 31, while the HER operations had contributed well to profits, HER net receivables reduced $14.0m (including $10.5m as a result of foreign exchange movements) during the reporting period.
"The reduction was driven by higher repayments together with lower than expected new business," the company said.
It said high repayment rates were "positive" from a risk perspective and were in line with international experience for HER loans.
"With integration of the HER business now complete, focus is on increasing new business to offset repayments and achieve strong growth," the company said.
"Growth is beginning to pick up in Australia, with indications that the broker channel is an effective distribution model for the Australian market.
"Senior sales staff have been employed in Australia to drive development of this broker channel. In New Zealand, growth will be facilitated by the general repositioning of Heartland's branch network as a sales focused channel.
"HER will be a core focus of the new branch strategy, which will involve a new look and feel for the branch network in order to drive sales activity. Further investment in advertising for HER is also planned for the second half of this financial year."
The segmental breakdown of Heartland's earnings shows that the "households" operations, which include the reverse equity business but also include general mortgage and consumer lending, had an increase in operating profits to $26.06 million from $20.74 million at the same time a year ago.
In further expansion, last September Heartland bought a 10% shareholding in New Zealand's first licenced peer-to-peer lender Harmoney.
Heartland disclosed today that it has lent approximately $17 million to date through the Harmoney platform to provide initial momentum and complement investments made by retail investors.
"Heartland is pleased with the lending levels achieved by Harmoney since its official launch in September 2014," the company said.
The bank said that its interim profit, an increase of 41% from the previous corresponding half year ended 31 December 2013, was driven by strong growth in core assets. An interim dividend of 3 cents a share is to be paid.
"Excellent growth was achieved in core Consumer, Business and Rural divisions. The home equity release (HER) business contributed well in terms of earnings although growth in this book was flat, reflecting higher than expected repayment rates. Initiatives are in place and growth is expected in the HER business in the second half of the financial year," the company said.

In its profit release statement Heartland outlined the following achievements for the half year:
• Increase in profitability
• Strong growth in core assets
• Return on equity (ROE) of 10.2%
• Fitch credit rating for Heartland Bank Limited (Heartland Bank) raised to BBB
• Regulatory capital requirements for Heartland Bank reduced by the Reserve Bank of New Zealand effective 31 January 2015
• Successful integration of HER business
• Investment in Harmoney Corp Limited (Harmoney)
The bank recently increased its forecast range for June year profit to between $46 million and $48 million from $42 million to $45 million, predicting an annual return on equity of "at least" 10% versus 9% last year.
"Heartland is pleased with its strong first-half performance which has been primarily driven by asset growth. The preliminary result does not include any upgrade in value for Heartland's shareholding in Harmoney Corp Limited. Heartland is yet to consider whether an upgrade is appropriate as a result of Harmoney's recent $10 million capital raise in which Trade Me Limited acquired a 15% shareholding," Heartland said in an earlier statement.
In today's statement, the bank said it expected underlying asset growth to continue for the second half of the financial year, with strong Business, Rural and Consumer volumes projected.
"Initiatives in place mean that growth is expected in the HER book in the second half of the financial year. Heartland has also identified key growth opportunities in the Consumer division , being those customers who se requirements are not being met by the mainstream banks. These opportunities will be pursued through targeted new product development," the company said. 
The bank said its Impaired asset expense was $5.1 million for the current Reporting Period, up from $3.3 million for the previous period.
It said the higher impairment expense included $1.1 million of collective provisions relating to the HER book as well as higher provisions in the Consumer book (this increase being due to a reduction in provisions in the Previous Corresponding Reporting Period and growth in the Consumer book). There were no specific provisions or write offs against the HER book during the Current Reporting Period.  
Formed through the merger of Marac Finance, CBS Canterbury and the Southern Cross Building Society, Heartland targets niche markets incorporating small and medium sized businesses, the rural sector and the retail and consumer sectors. Heartland bought the good loans of rural lender PGG Wrightson Finance in August 2011. The Reserve Bank granted Heartland bank registration in December 2012.