Insurer AIA introduces rent insurance as home ownership numbers decline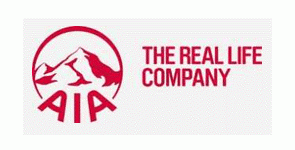 Insurance heavyweight, AIA New Zealand, is today launching a policy targeted at the increasing number of people living in rental properties.
Customers have the option of taking out rental payment protection if they're unable to make rent payments due to illness or an accident.
While mortgage cover is a commonly used policy, this is the first time rent cover's been made available in New Zealand.
AIA customers can get up to 115% of their rent paid, depending on how they choose to structure their policy.
If, for example, your rent is $500 a week, you may be eligible to be paid $575, with the extra $75 aimed at helping pay other household expenses.
Alternatively, you can pay a lower premium, to be covered for a lesser portion.
If your rent changes, your cover will be adjusted accordingly.
AIA New Zealand is a part of the AIA Group Ltd listed on the Hong Kong stock exchange. It also provides life, health, income protection, disability, business and farmers' insurance, which it sells through authorised financial advisors.
Filling a gap
AIA's national sales manager Graeme Edwards says the company is filling a gap in the insurance market, caused by rising house prices.
He points to Housing Finance International statistics, which reveals 76% of New Zealand homes were occupied by their owners in 1991, compared to just 63% last year.
He also says people are renting more long-term.
While rent cover isn't too different to income protection, Edwards says its main point of difference is that it's simpler.
The value is agreed up front, so there's no discussion about the amount a customer will get paid out when they run into difficulty. 
You also only need to provide a tenancy agreement and three months evidence of the rent you're paying.
While you need to disclose the type of work you do, the policy is completely independent of how much you earn, so you don't have to provide proof of income.
Edwards says this gives people flexibility in the way they structure their policies.
For example, if you're the rent payer in your household, and you earn less than your spouse, you may be better off taking out rent cover, and leaving your partner to take out income protection.
Edwards says having rent cover will also make tenants more attractive to property owners, particularly as competition for rentals is heated.
No plans for commercial tenants
Furthermore, the policy allows you to move from rent to mortgage payment cover, if you buy a house. You will however have to undergo medical underwriting on the amount your mortgage repayment is above your rent payment.
Policies are annually renewable to age 65, and you can choose whether you'd like to have a benefit period of two years, five years, or to age 65.
Customers can also choose to add an income benefit to the policy, in case they become unemployed, and can select how soon after they lose their ability to work the cover begins. 
AIA says its most competitive pricing is for longer term benefit periods (five years and to age 65), for people over the age of 40, and if the policy's bundled with Life Cover for additional asset protection.
AIA doesn't have any plans to launch a similar product for commercial tenants, but he says it's something it could explore if it identifies a need for it.