Outgoing environment watchdog boss talks about walking the tightrope between keeping NZ clean and green and enabling cash to flow into our coffers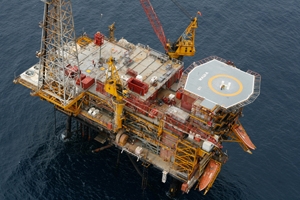 The outgoing chief executive of the Environmental Protection Authority (EPA) talks to Jenée Tibshraeny about how the watchdog of our oceans is managing its growing pains.
Rob Forlong says the EPA has faced a "bumpy road" since establishing itself four years ago, and working under the new Exclusive Economic Zone (EEZ) Act.
In fact, the EPA has this week come under fire for allegedly overcharging Chatham Rock Phosphate (CRP) – a seabed mining company whose marine consent application it declined earlier this year – for reviewing its application.
The company is considering court action against the agency, which is asking it to fork out $604,000.
With the EPA having turned away CRP and another seabed mining company, Trans-Tasman Resources (TTR), and consented four oil and gas drilling applications, Forlong will step down from the top job in June, and take up a new role as CEO of the Whangarei District Council.
I asked him what needs to be done to strike a better balance between ensuring there's enough red-tape to protect our environment, and making New Zealand an attractive place for mining, oil and gas companies to set-up shop.
EPA criticised for being too harsh
As a bit of background, the EPA manages the effects of restricted activities on the environment in the EEZ and Continental Shelf. The EEZ extends from 12 to 200 nautical miles offshore.
The EEZ Act, which came into force in mid-2013, holds a similar function to the Resource Management Act, which manages activities on land and within 12 nautical miles of the coast.
A partner at the law firm Greenwood Roche Chisnall, Brigid McArthur, said "We've got a very stark difference between offshore mining outcomes and offshore petroleum outcomes".
Talking at the Advantage New Zealand Petroleum Summit last month about the two seabed mining applications the EPA has declined, she said, "Years of work and tens of millions of dollars have hopelessly floundered… The bar just seems to be set very high. And I think it's just set too high for a seabed mining application to succeed.
"Petroleum applications on the other hand appeared to have sailed through. You could almost be excused for saying exploration drilling should be a permitted activity."
The executive director of the Environmental Defence Society, Gary Taylor, responded, "Both of those [seabed mining] applications weren't done as thoroughly and completely as they could have been. They should have got refused and they did.
"The system is working. If those people went away, and did some filling of the gaps, and went through the process again, they could well get approval."
It's been reported TTR and CRP may re-apply to mine the in the Taranaki Bight and the Chatham Rise respectively.
So where does this leave the EPA and the way it interprets the EEZ?
Forlong repeats his token phrase, "You go through a cycle where before the legislation comes in and in the first few months, everyone thinks it's Christmas.
"Then you run into some genuinely hard issues, and you spend two, three, four, or sometimes five years – I think it will be less than that with this piece of legislation – bumping through those, and then you come out with something a lot more stable.
"That happened with the RMA and it's happening with the EEZ Act."
The NZ Initiative is one of many proponents of revamping the RMA to unblock the regulatory logjam that it says has stalled minerals development in New Zealand.
In a report published at the end of March, 'From Red Tape to Green Gold', researcher Jason Krupp references the famous Bathurst Resources case.
The Australian coal mining company only just started work at the Denniston Plateau in July last year – three years after it was granted resource consent – over which costly court battles are continuing.
Krupp suggests the RMA be reformed to ensure New Zealand keeps up with its global competitors.
He also calls for the government to develop national policy and environmental standards for mining.
Is there such thing as being too democratic?
Forlong says it's unproductive comparing cases like Bathurst Resources to the seabed mining proposals the EPA has dealt with.
He says a number of countries are also updating their regulations around working offshore, so new standards are something mining, oil and gas companies are used to dealing with.
"The thing that is different in New Zealand is that we have a high level of public participation in environmental issues", he says.
The EPA received around 4800 public submissions on TTR's application and 294 on CRP's. A number of these submissions were also presented at hearings, which lasted about two months.
At the Advantage petroleum conference, Patrick Teagle of the oil company OMV, suggested public submissions are vetted to streamline the process for the decision-making committees who hear them.
With OMV having gone through the EPA's marine consent application process, he said a number of public submissions are made on wider climate change issues, rather than the mechanics of the application.
Forlong admitted he's concerned applicants essentially pay the bills for submitters who are off topic. He said these submitters also cost taxpayers, who pay for EPA staff to sift through them all.
TTR and CRP have spent more than $100 million between them over the last seven years on feasibility studies, environmental impact assessments and economic modelling.
Forlong recognised the first few companies to go through the application process pave the way for the rest, who can learn without taking out their wallets.
He said the EPA has very little funding to pick up some of these costs, and it's generally easier to recover them from applicants.
"I've said it to the Minister, I feel really guilty about charging people between $1 million and $2 million for a piece of paper, and sometimes I charge them that sort of money for no piece of paper - for a 'no'."
The politics of information sharing
Forlong says the EPA is looking at getting a group of industry and government representatives together within the next few weeks to look at sharing information better.
"Some companies are very keen for the information to be shared – others aren't so keen. I know of at least one company which has said to me it doesn't like the fact its intellectual property's sitting on our website", he says.
At the Advantage conference, McArthur said having a Taranaki environmental impact assessment that companies applying for consent in this area could use, rather than collating the information themselves, would reduce costs.
Chris Kilby of Shell agreed the environmental impact is often uniform.
However Dan Govier of SLR Consulting raised the point that while the effects of drilling in the Taranaki Basin are known, the type of rigs used, the nature of the operations, and the reefs being implicated for example, are different. He said an element of consultation still needs to be built in.
Teagle said, "Someone needs to take the lead gathering the information."
Referring to OMV's application to continue drilling in the Maari field, he said, "The scientific evidence that was put up, was put up by us.
"Many of the marine mammal observations that have been made were made from staff on offshore installations, and it was ironic that you were being criticised by opponents of the application for a lack of data when the data that was available had been collected by us."
Forlong responded saying, it would become easier for companies to receive consent, as the organisation becomes more familiar with the type of activity they're proposing to undertake and the environment they're proposing to undertake it in.
He pointed out exploration drilling doesn't require public notification for example. A notified consent application costs four to 10 times the amount of a non-notified one.