ASB unveils 'card control' enabling customers to manually lock credit and debit cards temporarily, and impose restrictions on how and where they're used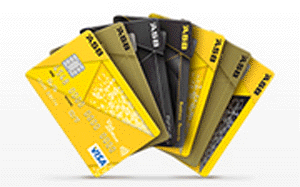 In what it's claiming as a New Zealand first, ASB is enabling customers to manually lock credit and debit cards temporarily, and impose restrictions on how and where their cards can be used, via its mobile banking application.
The bank is launching what it calls "card control," saying 55,000 ASB cards are reported missing each year and the new temporary lock feature removes the need to immediately cancel a misplaced card.  One of the key features is the ability to place an instant temporary lock on a credit or debit card as soon as a customer realises it's missing. 
"Customers have been telling us for some time that security is of the utmost importance to them, but we also know that they not only want, but have come to expect convenient ways to manage and control their money," said Glen Martin, ASB's head of credit cards.
"Customers are no longer constrained to a one-sized fits all approach to how they use their credit and debit cards. Through ASB Card Control, the users of hundreds and thousands of ASB credit and debit cards will have the ability to customise their cards quickly and easily through their smartphone," Martin said.
"We all know the frustration of realising your credit card isn't where you expect it to be. You then drop everything to frantically retrace your steps to work out what might have happened to it."
"Now, instead of going through the process of immediately cancelling a card only to find it later, customers can use the ASB Mobile app to instantly place a temporary lock on the card's use. This gives them peace of mind while they look for it with the ability to instantly unlock it again if they find it," said Martin.
Credit and debit card customers can also use the ASB Mobile app to lock, block and limit their card for ATM cash withdrawals, in-store international transactions, contactless payments, and online transactions. These functions can be instantly turned on again using ASB's mobile app.
"When a blocked function is used, a real time notification alerts customers on their mobile phone, which can remind them to instantly turn the lock off via ASB's mobile app or to contact ASB if they are concerned about fraudulent use. All ASB's credit and debit cards have no cardholder liability on fraudulent transactions, which combined with ASB Card Control, offers complete protection for the security conscious," the bank says.
An ASB spokeswoman told interest.co.nz ASB is looking to introduce card control to mobile wallet Semble "as a future enhancement."