Number of Chinese investors applying for NZ residency jumps 48% over past year; competition sees more cashed-up investors make the cut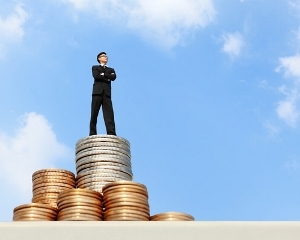 Overseas investors need increasingly deep pockets to become New Zealand residents.
A paper released by PwC, 'Investor Migrants to New Zealand: Your Questions Answered', reveals the number of people applying for residency through the 'investor' visa category has shot up in the last few years.
The number of investor visa applications Immigration New Zealand processed over 2014/15 increased a whopping 12-fold from 2009/10; from 18 to 218.
It processed 57 applications in 2010/11, 82 in 2011/12, 171 in 2012/13, and 194 in 2013/14.
The number of Chinese applicants grew from two to 142 between 2009/10 and 2014/15, while the number of applicants from the UK increased from three to 10, and the number of applicants from the United States inched up from six to nine.  
Much of the growth in Chinese applicants has come in the last year, with the number of Chinese applicants increasing by 48% from 2013/14. 
Given the number of applicants Immigration New Zealand is allowed to accept through this investor category is capped to some extent, PwC says it's having to turn down an increasing number of applicants.
This in turn has raised the bar, in terms of the amount of money foreigners need to propose to invest in New Zealand, if they want to stand a chance of getting residency.
How it all works  
Digging into the detail a bit more, PwC explains there are four categories foreigners can apply for to get residency through – skills, business, humanitarian and family.
The business category is divided into two sections – migrant investment and entrepreneur residence.
PwC has focused its report on the migrant investment pathway.
To apply for a visa through this category, you have to propose to make investments capable of a "commercial return under normal circumstances". These predominantly include New Zealand bonds, shares, equity investments, and development initiatives.  
Investment cannot be for your personal use, so buying a residential property for your family to live in isn't an investment, but investing in a residential property where you're adding substantive value to it, might be.  
Breaking this down even further, there are two categories investors can apply for visas under.
Applicants that pledge to invest more than $10 million in New Zealand can obtain a visa more easily. They aren't required to meet a very stringent criteria when it comes to their age, English language ability, minimum number of days spent in New Zealand and the number of years the investment must be kept in New Zealand.
Applicants that pledge to invest more than $1.5 million in New Zealand have to meet a higher standard in respect to the criteria listed above. However the Government caps the number of visas it approves under this category at 300. This includes the spouses and children of the investors (the figures listed above don't include these family members).
More valuable investments needed
PwC says, "With the huge (and increasing) interest in this category investing the minimum $1.5 million is no longer enough. Applicants who are unable to claim the maximum possible points for fluency in English, business experience, or age will need to have even deeper pockets."
In fact, PwC points out applications have ramped up so much that applicants who would've been able to secure a visa in March, may not stand a chance now.
It notes the Chinese Government in June announced it would further loosen capital controls for outbound investments. It says this will spur even more Chinese investors to express their interest in New Zealand.
It says the score of the lowest ranking successful applicant at a July 8 round of selections, indicated that even if an applicant ticked all the boxes, they'd still need investment funds of at least $2.5 million to make the cut.
PwC partner, Michael Bignell, says from this point applicants need to provide thorough evidence of where there funds are coming from, before they are granted a visa.
He says this is a very high hurdle for applicants to jump over and notes it's easier to trace financial records for applicants from the likes of Switzerland compared to parts of Asia.  
PwC says 62% of the investor applications (excluding family members) considered in the $1.5 million to $10 million category were approved between 2009/10 and 2014/15.
"On the face of it, this reflects more than $579 million of new capital at various stages of being invested in New Zealand", it says.
As for the $10 million investment category, 74% of applications were approved over this time, reflecting more than $800 million of new capital being invested in New Zealand.
"Investor migrants can't buy their way in through residential property"
Bignell says the data shows, "Investor migrants cannot buy their way in to New Zealand through residential property; they have to invest in other productive assets. The house they may live in is over and above their base investment.
"So I think really the [Chinese pushing up Auckland house prices] debate is about people who are not looking to come to New Zealand, but rather are investing in New Zealand in a passive context, just as a New Zealander might buy some houses in America for example."
PwC notes that while the increasing number of investors wanting to migrate here sees New Zealand benefit from a higher calibre of successful applicants, it recognises the frustrations applicants, who may have spent $10,000 on immigration adviser fees, have when they're denied.
Bignell notes the 300 person cap on applicants the Government approves for people planning to invest between $1.5 million and $10 million hasn't been revised since 2009.
He says those who don't make it through the investor visa scramble may be eligible for an entrepreneur visa. Yet he notes applicants also need to bring a strong business case to the table to make it through this category.