Two of the three offers that closed in July succeeded, one fully, capping the biggest month so far for this type of equity raising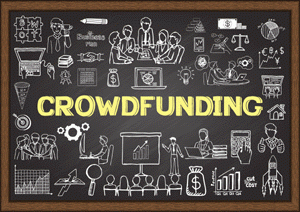 A record amount was raised on New Zealand equity crowdfunding platforms in July.
529 investors stumped up $2,336,840.
But this was in only two opportunities that closed in July. The third one failed to attract much funding interest at all.
The failure was Liquid Waste Treatment Systems on the PledgeMe platform. They were seeking at least $850,000 and were hoping to attract $1.75 mln. But as good as their technology may have been, investors showed little interest, with only 10 investors offering $87,500. By any measure, this was a very poor result.
A step up was the offer by the Pledge Me platform itself, and they may be feeling disappointed as well.
This was the second time Pledge Me has sought investor support. Back in November 2014 they sought $250,000 with a $300,000 maximum. Supporters piled in, and in less than one day, the full $300,000 was achieved.
This time it has been different. They were looking for at least $200,000 and hoping for $750,000. In the end, after 22 days, their minimum was achieved and $366,840 was raised, but only about half of their maximum. "Success" but ...
But the most ambitious offer of the month, which was hosted on the Snowball Effect platform, was by Lance Wiggs' Punakaiki Fund.
This offer appeared to close in June, but was extended into July when one 'wholesale' investment was withdrawn and processed 'off book'.
They sought at least $200,000 with maximum funding capped at $2 mln. At the close, 392 investors delivered the full $2 mln. Punakaiki is an investor in other start-up SME's, and a fund with little other governance than Lance Wiggs himself. It's a bet on the skills of Wiggs.
All up in both Pledge Me and Punakaiki, the $2.3 mln exceeds the previous monthly high of $2 mln raised in March 2015 with the Invivo offer.
Three offers will close in August, all in the first half. There is a maximum of $3.2 available but it looks like a couple of them are finding it tough going so far. Only one of them has reached its minimum to be funded to date.
You can see all open offers across all platforms here, and find links to all closed offers here.
Since equity crowd funding platforms have been licensed they have now raised more than $12 mln from 3,162 individual investments in separate 20 offers. (In the same time six offers seeking a maximum of $5.9 mln have failed.)
-----------
Updated with the correction that the minimum Punakiki funding was $200,000, not $250,000 as originally reported.