Westpac NZ consolidating three business arms into two in move to 'reduce duplication'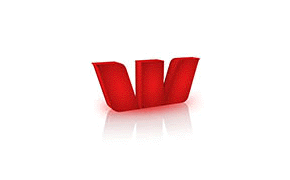 Westpac NZ says "less than" 100 staff will be laid off as a restructure takes effect at the bank.
The restructure comes with Westpac NZ having combined its business bank with its corporate and institutional banking operations, effectively merging three distribution units into two.
"Following on, we are now looking at strengthening our capability and reducing duplication. It's an ongoing process to ensure our resources are focused in the right areas to support our customer facing staff effectively. Any final figure regarding jobs is expected to be less than three figures," a Westpac NZ spokesman told interest.co.nz.
The restructure has seen the dis-establishment of some jobs with staff having to reapply for new ones. Westpac NZ currently has 4,513 staff.
Changes at senior executive level, reported by interest.co.nz a month ago in our subscriber email here and here  foreshadowed what was to come. These have seen the bank establish what it calls two key distribution units headed by Karen Silk and Simon Power.
Former Cabinet Minister Power absorbed oversight of retail banking with Westpac NZ's head of retail banking, Ian Blair, leaving the bank. Power also has oversight of Westpac NZ's consumer banking and wealth, including KiwiSaver, arms.  Silk now oversees commercial, agriculture, corporate and institutional banking.
The Westpac NZ changes come after similar moves were announced at the bank's Australian parent in June. These also saw the creation of two new divisions under group CEO Brian Hartzer with ex-Westpac NZ CEO George Frazis heading the group Consumer Bank overseeing all consumer banking products and services. The second unit is Commercial and Business Bank, which covers small and medium enterprises, commercial and agri-business customers, as well as asset and equipment finance.