Department of Internal Affairs confirms NZ registered financial service provider Breder Suasso operates outside NZ's anti-money laundering legislation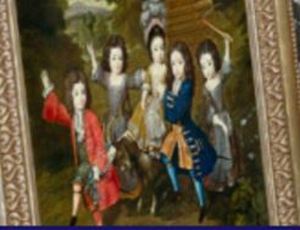 By Gareth Vaughan
Breder Suasso, the NZ registered but overseas operating financial service provider that featured in this interest.co.nz article last week, operates outside the territorial scope of this country's anti-money laundering legislation, the Department of Internal Affairs has confirmed. 
As noted in last week's article, interest.co.nz had emailed a series of questions to Teodoro De Regibus, who Companies Office records list as Breder Suasso's sole shareholder. A response to the questions, from Breder Suasso's partnerships manager Benjamin Cohen on behalf of De Regibus, was received after last week's story was published. 
Among other things Cohen says, "In November 2014, the Department of Internal Affairs fully reviewed our Anti Money Laundering and CFT (countering financing of terrorism) policies with no adverse comments or recommendations of any changes needed to our robust policy of only dealing with low risk clients." 
The Department of Internal Affairs version of the story is, however, a little different. Asked about Breder Suasso a Department of Internal Affairs spokesman told interest.co.nz following the company's registration as a NZ financial service provider on May 1 last year, Breder Suasso was identified as a potential reporting entity under the Anti-Money Laundering and Countering Financing of Terrorism Act (AML/CFT Act). 
"In October 2014, the Department initiated a desk based review of Breder Suasso Limited's AML/CFT programme documents. During this review, it was identified that the financial activities conducted by Breder Suasso Limited were not being carried on in New Zealand in the ordinary course of business. On this basis, Breder Suasso Limited's activities were determined to be outside the territorial scope of the Act. In turn, it was determined that Breder Suasso Limited is not captured as an AML/CFT reporting entity in New Zealand," the spokesman said. 
"In its capacity as an AML/CFT supervisor, the Department is in regular dialogue with the Companies Office and the Financial Markets Authority (FMA) around matters pertaining to financial service providers. This includes dialogue regarding any, such as Breder Suasso Limited, that are identified to be operating outside the territorial scope of the Act," he added. 
Interest.co.nz first highlighted the limited territorial scope of the AML/CFT Act in this article in August 2013. 
'Fully exonerated' 
Also as reported in last week's article, the FMA has the power to have companies removed from the Financial Service Providers Register following a natural justice process. Asked about Breder Suasso, an FMA spokesman would only say, "We don't comment on any entities that may or may not be part of our ongoing review. We are able to disclose companies' names once any review is complete and an entity has been removed from the (Financial Service Providers) register by the Registrar (of Companies)."  
Cohen, meanwhile, said Breder Suasso had received a visit from FMA "inspectors" last year who had seen the company's Auckland presence is "real and not 'fake' as that false accusation claims we are." The not fake comment is a reference to a Sunday Star-Times story. 
"We were fully exonerated by the Authorities. It is worth noting that we operate an ethical and responsible company and it is our intention to grow the business to the satisfaction of all parties who are part of our team. Staff, customers, suppliers and regulatory authorities," said Cohen.
De Regibus, Cohen said, is the sole shareholder of Breder Suasso and its 100% beneficial owner. De Regibus is also chairman of the Mauritius-based trust and company service provider Titan Corporate Services. Cohen said there's no connection from an operational perspective between Titan and Breder Suasso in order to avoid any potential for any conflict of interest.
'Perhaps it was the constant rain.., or the food' 
Meanwhile, Cohen gave a lengthy response to a question asking why Breder Suasso wants and/or needs registration as a financial service provider in NZ. 
"The initial reasoning was that after spending most his career in the UK, Mr De Regibus thought it might be time to seek other avenues of business and had a personal wish to relocate from the UK to another country, purely as a personal life experience, perhaps it was the constant rain.., or the food. So amongst other countries New Zealand seemed to be an ideal choice combining the climate he was looking for, together also NZ has a British format for business and regulation of which he is familiar with. So his plan was fairly simple, he wanted to start a business in NZ with a view to relocate myself and family there eventually," Cohen wrote. 
"On top of this, from a more practical perspective, New Zealand is a country with an excellent reputation, familiar and favorable legislation to innovative companies and company start ups and also possesses a highly skilled labor pool. It is particularly competitive compared to other financial centers such as Hong Kong. This is why New Zealand has been chosen to base and develop our business," added Cohen. 
The most significant part of Breder Suasso's activities, which are mainly administrative tasks, are done from the company's registered office at 44 Khyber Pass Road in Auckland, according to Cohen. When interest.co.nz visited recently the basic office, shared with three other registered financial service providers, appeared unattended. When called during NZ business hours both the hotline and customer support phone numbers provided on Breder Suasso's website, which appear to be Auckland numbers, play a recorded message saying the line's open from 7am to 5pm "eastern time." 
Holding cash accounts & selling prepaid cards 
Cohen said the main services Breder Suasso provides are holding cash accounts with international transfers made to and from theses accounts, and selling prepaid payment cards. He said Breder Suasso has banking relationships with different banks around the world.  
"The major part of our customers are corporate entities, small enterprises mainly, registered worldwide and the cardholders are physical persons owning or managing these companies and their employees or contractors. The cards are used for their daily professional expenses," Cohen said. 
"The sales function of our business, is also managed from Auckland where we do mainly market only to other businesses across the entire world through a network of international business introducers in various countries which is our main channel of clients acquisition."  
In terms of Breder Suasso's brochure on NZ look through companies highlighted in interest.co.nz's article last week, Cohen wrote, "We do not provide directly such services. In fact we focus on our core business and do not offer company formation services for the moment, maybe on a later stage, when we have the time after implementing project which focuses on our core business."