Underwhelming take up of equity crowdfunding offers continues in November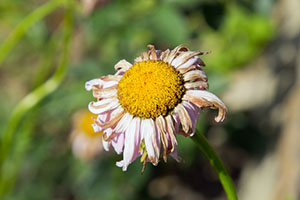 It has been a tough few months for equity crowdfunding and the platforms that promote this form of investing.
In November, we have had four offers close, one of which failed and three that only just achieved their minimum targets. None got remotely close to the maximum sum they were seeking.
However, this was much better than in October when the only offer that closed, failed. That one - Kumara Fusion on the PledgeMe platform - failed in spectacular fashion, attracting only $7,500 from nine investors out of the $70,000 minimum target.
November's improvement will be welcomed, but it started badly as well.
PocketRent was seeking a minimum of $200,000 on the Equitise platform but only managed to get $14,500 offered from seven investors. A pitch best forgotten.
Fortunately this was followed by Motim's offer on SnowballEffect. They were seeking $1.5 mln for a 24.1% share with a minimum to proceed of $500,000. In the end they scraped over the line with 71 investors pledging $558,464. That acquired just under a 10% share of the company.
The next offer got 'funded' as well. But it was hard work.
Mosaic on the Equitise platform struggled to attract much interest and was withdrawn on November 2 with only ten investors pledging just $26,169 when they were seeking $400,000 minimum and up to $1 mln. After a quick reassessment the target was revised down to $600,000 with a minimum of $100,000, revised and relaunched. It helped. When this revised offer closed, they had 30 investors funding $105,078. The promoters will claim 'success' on this and move on.
The final offer to close in November was from Urban Sherpa on the SnowballEffect platform.
They were seeking $750,000 for a 20% share. But only 60 investors stumped up a commitment for $333,100, which was enough to get it away as it was over the listed $300,000 minimum. They will collectively get about a 10% share, maybe a tad less.
Raising early-stage equity on New Zealand's crowd funding platforms is no sure thing. And it is obviously hard work.
It is doubtful many of the promoters or the platforms will be very satisfied with the October and November results.
The industry has now raised $14.6 million since kicking off in August 2014. This has involved 3,684 investments which is modest by any measure.
As the chart below shows, momentum does not seem to be building.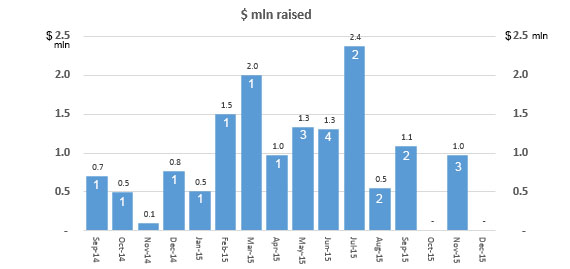 You can find a list of all open and closed equity crowd funding projects here.