Organisation for Migration puts Auckland ahead of London, Paris and New York, as a city with a population made up of a higher portion of people born overseas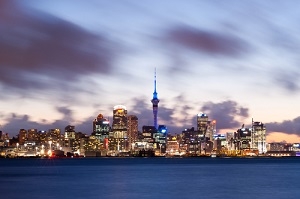 Auckland's population comprises the fourth largest portion of foreign-born people of any city in the world, according to the International Organisation for Migration (IOM).
Coming in ahead of London, Paris, Singapore and New York, the IOM says 39% of those living in Auckland were born overseas.
That's the same portion of foreign-born people living in Sydney and Los Angeles.
At 83%, Dubai is the city with the largest portion of foreign-born people in the world, followed by Brussels at 62% and Toronto at 46%.   
The IMO's 2015 World Migration Report highlights the impact urbanisation has had on migration throughout the world, saying:
"Over 54% of people across the globe were living in urban areas in 2014. The current urban population of 3.9 billion is expected to grow in the next few decades to some 6.4 billion by 2050. It is estimated that three million people around the world are moving to cities every week.
"The geography of migration flows is changing in line with changes in the global economy. A much wider range of cities around the world have become destinations for migrants. For example, migrants are increasingly attracted to countries experiencing higher economic growth in East Asia, Brazil, southern Africa and western India."
The IMO puts Auckland among the likes of Lisbon, Rotterdam, Chicago, Buenos Aires, Kuala Lumpar and Nairobi, as cities that are "paying increasing attention to the role of migrants and attempting to create an opportunity structure for natives and newcomers alike through partnerships with migrants, the private sector and civil society".
It goes further to mention Auckland when it says, "Cities in developed countries have fostered public–private partnerships in sectors such as health care, education, energy, transport and welfare but these have not, to date, specifically targeted migrants."