Banks and money remitters await court judgement that'll determine which industry's in for an overhaul to meet anti-money laundering standards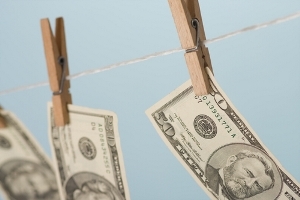 By Jenée Tibshraeny
Banks and money remittance firms are eagerly awaiting a landmark High Court judgement that will determine which industry will have to give way, and change the way it does business in line with anti-money laundering laws. 
The money remittance company, E-Trans International Finance, is accusing Kiwibank of breaching a number of laws by endeavouring to close its bank accounts mid last year.
E-Trans says Kiwibank has followed the big four Australian owned banks operating in New Zealand (ANZ, ASB, BNZ and Westpac) in implementing a blanket de-risking policy to get rid of money remitters, rather than assessing their anti-money laundering/countering financing of terrorism (AML/CFT) risks on a case-by-case basis.
It says Kiwibank is the "last bank standing", and without it servicing money remitters, the industry will be driven into the ground. See this story interest.co.nz did at the beginning of the trial for more background and an outline of both parties' arguments.
Yet Kiwibank has hit back saying it's its choice who it does business with and E-Trans may have to change its business model if it wants to remain competitive in an environment with tougher anti-money laundering laws.
Kiwibank: Money remitters need to move with the times
In his closing submission, presented at the High Court in Auckland at the end of last week, Kiwibank's Counsel Tom Weston QC, says the "real answer" to E-Trans' problem lies outside the court in the policy arena and with the money remittance industry itself.
He says the industry has to be innovative to respond to changing market conditions.
"Innovation can be expected in [the] face of the sort of difficulties that the AML legislation creates. This may mean that the plaintiff's business model may not succeed in the future. But it does not mean that the plaintiff, itself, or MTOs [money transfer operators] as a category, will fail," Weston says.
He notes Kiwibank is more concerned about the way E-Trans (as well as other remittance firms) is set up to carry out remittances, than it is specifically about its compliance with AML/CFT rules.
He suggests E-Trans assesses the way its "casual" corporate structure affects how assets are held and accounted for; the way funds credited in New Zealand to E-Trans accounts occur via eftpos and are aggregated making them hard to track; and the way the aggregation task is undertaken by its Australian company.
He also red flags E-Trans' "casual approach" to the way large sums of money (totalling $9.5m) flow between E-Trans accounts in New Zealand and those of a specific individual.
E-Trans: Kiwibank needs to move with the times
On the flipside, E-Trans maintains Kiwibank is obliged to invest in the necessary systems for it to bank money remittance customers in line with the AML/CFT Act.
After all, the Department of Internal Affairs has given E-Trans' AML/CFT Act compliance programme its tick of approval.
In his closing submission, E-Trans' counsel Jim Farmer QC says:
"Kiwibank failed to have in place sufficient resources and facilities to carry out its individual customer due diligence obligation to the required statutory standard.
"Kiwibank's change of policy to one of blanket closing or de-risking of all MTO accounts including that of E-Trans was a breach of its duty to manage its AML risks."  
Farmer argues that under the AML/CFT Act, Kiwibank has to cooperate with other reporting entities like E-Trans, and "comply with the Act in a manner that infringes their rights no more than is reasonability necessary".
Furthermore, he says Kiwibank has failed to observe the "statutory direction" the Reserve Bank gave banks in January last year, not to fulfil their AML/CFT obligations by adopting blanket de-risking policies.
He maintains the bank's also gone against the recommendations made by the Financial Action Task Force – an inter-governmental policy-making body which has spoken out against blanket de-risking. The taskforce warns this could drive financial transactions underground, reducing transparency and increasing laundering and terrorism risks.
Kiwibank: We can choose which services we want to provide to whom
Yet Kiwibank's Weston says it isn't a matter of Kiwibank not having the infrastructure to meet AML/CFT standards.
"If Kiwibank wants to reduce its exposure to the risk of facilitating, or being associated with, money laundering that is its choice to make. In that case, compliance with the AML/CFT Act sets the floor, not the ceiling," he says.
"Kiwibank is entitled to adopt a more conservative approach than E-Trans to reflect a range of different considerations relevant to its business model (Government-owned bank; dependent on raising funds from investors who have a range of banks they can invest in; risk aversion around reputation; risk aversion around Crimes Act) as opposed to E-Trans' model. 
"In short, it is not enough for E-Trans to criticise Kiwibank for the assessment it has made, and the risk appetite it has chosen, just because it is different to those of E-Trans."
Weston says the risks are real, and points out E-Trans has even admitted money laundering might be occurring.
He likens the situation to the fact a person with a drivers' licence may still be driving dangerously.
"Compliance by E-Trans with its own procedures provides only a limited answer to Kiwibank's much wider concerns. Further the risk posed by this cannot be addressed by pricing; the potential reputational risk and criminal liability have no price tag."
E-Trans: Competition among remitters will be quashed if Kiwibank wins
E-Trans argues competition in the remittance industry is being quashed by banks' blanket de-risking.
Farmer says, "In the present case, by virtue of it having become the bank of choice for the 100 remaining MTOs [figure contested by Kiwibank]… Kiwibank's closure of E-Trans' account (if it is allowed to proceed) does have significant consequences for the market by virtue of the cumulative effect."
He recognises that while banks may not be overtly "colluding", they're responding to a situation in such a way that would normally be seen as anti-competitive.
Farmer points out banks also operate in this money remittance market, which they're essentially driving their competitors out of.
Kiwibank: The future of the money remittance industry doesn't hinge on us
Yet Weston disputes E-Trans' claim that all banks have ditched remitters, leaving Kiwibank as the last bank standing.
He says other banks must be continuing to provide these services.
"They must do so given the number of remitters that were never Kiwibank customers, yet appear continuously over the years on the Department of Internal Affairs list, and were still there at the last published list in December 2015; and given the number of remitters that have remained on that list for over 12-18 months after having been exited by Kiwibank," Weston says.
"This is not a market in which the exit of one participant will make a difference to price, or quality of service available in the market as a whole."
Furthermore, Weston questions why Kiwibank should bear the brunt of E-Trans' troubles finding a bank which is willing to service it.
"The same obligation does not lie on the other banks who have already exited money remitters – just Kiwibank," he says.
Kiwibank: A large can of worms will be opened if E-Trans wins
Weston says the fundamental right of a bank to choose which services it provides to whom, will be challenged if E-Trans gets its way, and Kiwibank is forced to keep its accounts open.
He says the consequences of this outcome would be far-reaching.
"Each time a commercial party terminates a contract, it will be obliged to consider the competitive effects of that decision," he says.
"If Kiwibank is unable to exercise its right to terminate then the court will have found a duty on Kiwibank to deal with not only E-Trans but up to 86 MTOs."
What's more, Weston says Kiwibank would have to bank those customers regardless of their changing risk profiles and the impact this may have on its business.
He questions whether Kiwibank would still have to continue banking a customer if criminal charges were brought against it for money laundering, or if Kiwibank was no longer able to access funds from investors due to its connection with remitters.
"It is far from clear where the logical boundaries would lie, but clearly the impacts for Kiwibank could be great," Weston says. 
*This article was first published in our email for paying subscribers. See here for more details and how to subscribe.