Greens pledge to re-energise Kiwibank as a competitive force to save New Zealanders money & ultimately build it into 'a sophisticated retail and commercial bank'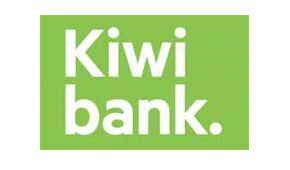 The Green Party says if in government it would tip $100 million of taxpayers' money into Kiwibank to help the state owned bank better compete with New Zealand's Australian owned banks.
The Party also wants to make a change in Kiwibank's Statement of Corporate Intent, repurposing the bank for the public good saying its purpose has become indistinguishable from the goals of a private enterprise.
"The Green Party want to build Kiwibank into a sophisticated retail and commercial bank, with the scale needed to be a market leader, and to ultimately manage the biggest bank accounts in the country - the Government's (Westpac currently holds the key government banking contract). Across the entire country, this will save New Zealand households and businesses hundreds of millions of dollars each and every year," the Greens say.
Greens co-leader James Shaw says the move would achieve "better" bank interest rates, and speed Kiwibank's expansion into commercial banking. The Party would also allow Kiwibank, which paid $46 million in dividends last year, to keep more of its profits to fund growth. Shaw says an aim is to give Kiwibank a clear public purpose to lead the market in passing on interest rate cuts.
"The Government has limited Kiwibank's ability to scale up and compete, leaving the big foreign banks free to make unnecessarily large profits off Kiwis, rather than pass on recent interest rate cuts to us all," says Shaw.
"New Zealanders could be getting better interest rates no matter who they bank with if Kiwibank was allowed to properly compete with the big four Australian banks."
"Under our plan, a first home buyer in Auckland with a $500,000 mortgage could save $690 per year, meaning they pay off their mortgage earlier. Across the entire economy, these mortgage savings alone translate into savings of $312 million per year. That's a massive saving for NZ Inc," Shaw says.
In their full policy document the Greens note when the Reserve Bank recently cut the Official Cash Rate (OCR) by 25 basis points, three of the big four banks (ANZ, BNZ and Westpac) passed on only 10 basis points of those cuts to floating rate mortgage borrowers. Kiwibank passed on 20 basis points.
"The banks behaved similarly during the Global Financial Crisis, failing to pass on the full extent of OCR cuts to businesses and households. The high profitability and moves to increase margins during a severe recession highlights a lack of real competition in our banking sector. The Government has a market mechanism to promote competition in the banking sector in New Zealand; it's called Kiwibank."
"Promoting greater competition in the banking sector is a better option than talking to the banks (National) or threatening legislation (Labour) to force banks to pass on interest rate savings to borrowers," the Greens say, describing the Australian owned banks' profits as "the single biggest capital drain in our economy."
They also note  ANZ, ASB, BNZ and Westpac, combined, control 87% of New Zealand's banking industry, a scenario credit ratings agency Standard & Poor's recently described as "oligopolistic."
"Our plan will help Kiwibank lead a change in New Zealand banking, by giving it a clear public purpose that requires it to drive competition to generate better interest rates for New Zealanders," says Shaw.
"Strengthening Kiwibank so it can create competition in the banking sector is the smartest way to ensure all banks pass on the best interest rates to Kiwis."
The Greens say Kiwibank's shareholding ministers, the Minister of Finance and State Owned Enterprises, can explicitly direct Kiwibank to retain and reinvest more of its profits, aggressively expand its commercial banking operations, and lead the market in passing on interest rate cuts.
"The National Government treats Kiwibank primarily as a source of revenue, above any other public good considerations. National have consistently refused to invest more capital into Kiwibank to help it take the next important step - to become a sophisticated commercial bank to compete away excess margins in the business lending sector. After 14 years, Kiwibank is still too small to be the banker of its parent company, New Zealand Post."