Government promises fee hike will help to improve pace and efficiency of overseas investment applications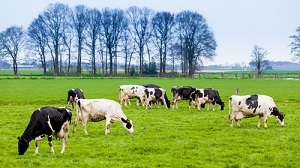 The Government's hiking Overseas Investment Office application fees by as much as 166% in a move it says will enable the OIO to assess applications faster and shore up investor certainty.
The changes, which are the result of a review that has been underway since last year, are expected to take place from July 4 this year and will see OIO fees "restructured and increased" by between 8.7% and 166% for different application fee types.
The top 166% increase is going on to the 'delegated' fee for 'sensitive land and significant business assets', which rises to $52,000 from $19, 524. The smallest (8.7%) increase is on fishing quota applications, which rises to $40,000 from $36,800.
The full list of fees is included in the table at bottom of the article.
The Government says changes will also be made to the policy that underpins the overseas investment regime before the end of the year, once the regulatory process has been completed.
Finance Minister Bill English says the Government welcomes beneficial overseas investment and is committed to ensuring the efficient operation – and continual improvement – of the system.
"We've heard concerns from investors that the rationale for screening certain investment types is unclear and decisions by the OIO are taking too long.
"The introduction of targeted exemptions will not only clarify guidelines, but will also reduce costs for affected investors, and allow the OIO to focus its efforts on the most sensitive applications, as well as ensuring applicants are meeting their on-going obligations," he says.
Minister for Land Information Louise Upston says increased fees will enable the OIO to hire up to 25% more staff to reduce the time it takes to assess applications and improve monitoring and reporting.
"The OIO will improve its processes and communication with applicants to provide them with greater certainty as their application is assessed.
"Fee increases will also allow the OIO to undertake more responsive monitoring and enforcement, with site inspections of some high risk land investments," she says