Siah Hwee Ang says New Zealand companies need to take more time analysing both the potential of Asian markets and the competition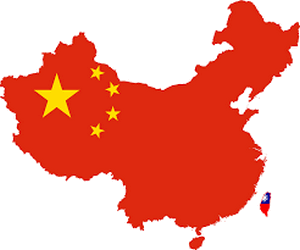 By Siah Hwee Ang* 
New Zealand organisations often don't spend enough time analysing the potential of markets in Asia. 
If they do, they then don't put enough effort in to analysing the competition in their potential market, especially when it comes to competitor reactions. 
These days, we cannot simply say things like 'China has more than 1.3 billion people, so it's a big market'. We have evolved in our understanding in the sense that we are dealing with market potential that is only relevant for our products and services. So we are restricted to certain groups of customers and, in the case of many bigger countries, certain regions or cities. 
For example, we know that Chinese consumers are the biggest buyers of luxury goods. So, to exploit this trend, where should a luxury goods company locate itself in China? Clearly, this requires further analysis of spending power, the number of people in cities who are potential buyers of luxury goods, as well as various other relevant dimensions. 
Effective analysis involves many components
It is important to examine the bargaining power of suppliers and buyers, and broader environmental factors such as the political, economic, social, technological, environmental and regulatory settings in a target market.
It is worth highlighting here that regulations are playing an increasingly big part in a foreign company's participation in a target country. The due diligence process needs to be extremely stringent, not just in terms of what's happening, but also with regard to potential regulatory changes. 
Market segmentation is used to identify suitable target markets or cities. For example, some studies suggest that the Chinese market can be segmented into 22 urban clusters. A New Zealand organisation can then decide which cluster may be the best one to target based on its own strengths and aspirations. Clustering makes sense as other studies have found that a firm can reduce its costs by two-thirds once it focuses on clusters as opposed to going for whole markets. 
With a good selection of clusters, there is also little loss of potential markets. An organisation with greater aspirations can expand its market to multiple clusters over time. 
Clusters with distinct demographics can be challenging
The wealthy neighbouring cities of Guangzhou and Shenzhen in China are frequently viewed as similar markets for some organisations, yet the social behaviours of these populations are quite different. In Guangzhou, the Cantonese-speaking population likes to go to restaurants for a meal with their families, but in Shenzhen, the younger Mandarin-speaking population tends to prefer drinking in pubs. It's important to ensure that your organisation's products or services relate to your target consumers' consumption patterns. 
Of course, it is even better if you can factor in demographic changes over time. As income levels rise in developing cities in Asia, the consumption patterns of consumers are bound to change. For example, not too long ago, consumers in many parts of China were willing to pay high prices for any imported meat and dairy products. These days they have come to expect higher quality imported meat and healthier dairy products for the same price. 
Health consciousness becomes a priority when consumer spending power increases. Thus, understanding differences across clusters and taking a cluster approach to your target market is critical for success in large markets such as China, India and Indonesia. 
But analysing market potential should not stop there.
Don't lose sight of the existing competitors
Although it is challenging to analyse the whole target market in detail, it is good practice to at least consider the key players in the local market. 
It goes without saying that markets that are attractive to your organisation will also attract other organisations. A potential market should be assessed in light of future competition and the current dynamics within it. 
Your entry into the market could provoke aggressive reactions from local market players, which can include foreign organisations that are already operating in the market. Their established position gives them the edge, so it will take considerable effort for your organisation to carve out a position.
In summary, analysing markets reaches way beyond the usual practice of assessing industry attractiveness and economic conditions. It entails a deeper consideration of which part of the larger market can absorb your products and services, and of the local competitive landscape.
--------------------------
*Professor Siah Hwee Ang holds the BNZ Chair in Business in Asia at Victoria University. He writes a regular column here focused on understanding the challenges and opportunities for New Zealand in our trade with Asia. You can contact him here.