Dexibit, which uses data and analytics to provide insights into visitor behaviour for museums, wins fintech innovation challenge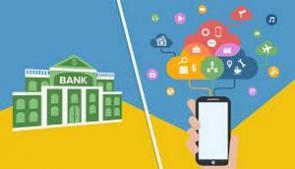 Dexibit, which provides data driven insights for museums, has won the Paymark Fintech Innovation Challenge at Payments NZ's The Point conference at Auckland's Langham Hotel.
Five fintech startup finalists presented to the audience in a Dragons' Den format with a three member questioning panel including Mark Rushworth, CEO of sponsor Paymark. Dexibit was voted winner by the conference attendees and wins $5,000.
Here are some brief details on Dexibit, and the other four finalists.
1. Dexibit - Technology for cultural institutions and uses analytics to provide advanced insight into visitor behaviour. This company is a Kiwi start up and has customers in NZ, Australia, USA and Canada. Customers range from Auckland Art Gallery to the Smithsonian.

2. Jude.io - An app developed so that people can avoid unarranged overdraft fees – it uses messaging to transfer money between accounts, combining artificial intelligence, machine learning and natural language processing to deliver new experiences to customers. The founder developed Jude after he incurred an unauthorised overdraft fee. 

3. Shareclarity - A free online service that provides institutional grade company analysis, comparable to that of an investment bank or fund manager. Share clarity operate a low cost freemium model to give everyone an equal opportunity to learn and contribute the understanding of shares. 

4. Genoapay – A digital credit control tool that lets customers buy now and pay later using debit or credit card instalments. It is an e-commerce/point of sale solution that removes the need for consumers to apply for loans or credit cards. The web based digital terminal allows merchants to establish binding payments in just a few seconds longer than a traditional purchase 

5. My Bitcoin Saver – the world's first dedicated Bitcoin savings platform. An automated "set and forget" Bitcoin accumulator – that creates a weekly AP that is used by My Bitcoin Saver to buy Bitcoin on behalf of the customer, and then transfer it to their Bitcoin wallet Sent from my iPhone