Nelson Siva of Solution Dynamics says Brexit is offering New Zealand companies a chance to take advantage of our low-cost business models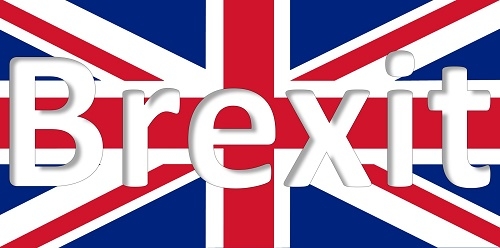 By Nelson Siva*
New Zealanders are good at developing low-cost business models. "We haven't the money, so we've got to think," observed Sir Ernest Rutherford nearly a century ago.
Visiting the UK on a business trip last month, it struck me how much opportunity there is now for New Zealand companies to put that tradition to good use.
In the wake of the June Brexit vote, UK companies are tightening their belts in every way possible.
Driven partly by the collapse of the pound, inflation looks set to soar above the Bank of England's 2% target next year, from the current 0.7% to as high as 4%, according to some forecasters.
Brexit aside, at the top of everybody's minds at the moment is "Digital (business) transformation" – companies are scrambling to appoint Chief Digital Officers, alongside CIOs and CTOs, as they seek to differentiate themselves from competitors in the customer experience area.
In New Zealand, we've been grappling with this in both the public and private sectors for some time now. Less visible than our internal efforts to keep up and get ahead have been a raft of software and services exporters making good inroads in the UK, and elsewhere.
The UK is accounting software provider Xero's fastest-growing major market, with subscribers up 61% to 164,000 in the September year. Utilities billing specialist Gentrack's UK revenues rose by 80% in the first half of this financial year, to 22% of the total. SME business dashboard company 9spokes went live in the UK this month.
During my visit, Unilever and supermarket chain Tesco settled a dispute labelled "the Great Brexit price war" by British media, whose imagination was captured by the danger Tesco would run out of Marmite and Comfort fabric softener. Unilever had been seeking a 10% price rise across-the-board, but reportedly settled for 3%.
Such tales illustrate the range of inflation they're thinking about in post-Brexit-vote Britain.
I found a level of interest in Solution Dynamics' customer communication solutions that exceeded my fondest hopes.
The angst is not restricted to sterling-exposed manufacturers and exporters. I had talks with a small UK council – servicing around 300,000 people out of a population of 65 million – whose annual desktop mail bill exceeded £1 million ($1.7 million) – from which we expect to shave 30%-40%.
My impression was that many UK organisations have been comfortable doing things in traditional ways. Brexit anxieties have prompted a step-change in their level of cost-consciousness.
Given that New Zealanders tend to think larger overseas economies are ahead of us on the digital curve, that came as something of a surprise. Maybe it's time to take a fresh look at what we have to offer the world.
---
*Nelson Siva is CEO of Solution Dynamics, an NZAX-listed customer communications company.