Free trade importance to NZ cannot be overstated, PM English says; Launches 2030 trade agenda including group to 'better inform public on trade issues'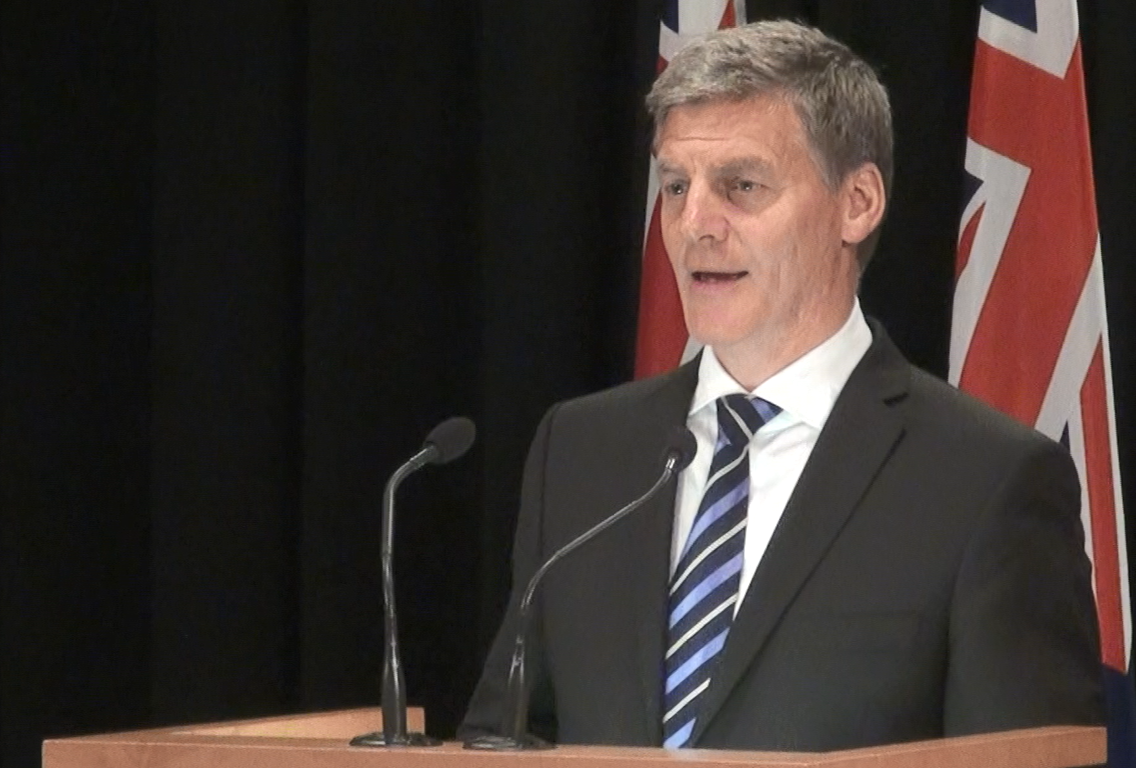 The importance of free trade to New Zealand cannot be overstated, Prime Minister Bill English said Friday while launching a government trade agenda out to 2030.
Speaking to the International Business Forum and Auckland Chamber of Commerce, English said he was often bemused by opposition to free trade, adding this made him think successive governments had done a poor job explaining the benefits.
Part of the 2030 agenda announced Friday includes establishing a Ministerial Advisory Group to "ensure the public is better informed on trade issues."
English promised that a National-led government would continue to be outward-looking when it came to trade issues. "While many countries continue to push for open borders and greater integration, the voices of protectionism have grown both internationally and even within our own Parliament," English said.
"You may have noticed our political opponents have become increasingly fearful of the world and more inward looking."
"Our lives would be poorer without free trade. I acknowledge we have seen in the past that free trade can lead to significant change for some industries," English said.
"That change can be painful for some people working in those sectors. But New Zealanders, with support from the Government, have shown an impressive ability to adapt and to thrive."
English noted companies like Air New Zealand, Xero, Orion Health, Zespri, Fonterra and Icebreaker, saying their successes were in part down to trading opportunities.
Free trade agreements had allowed exporters to diversify into new products and markets, making the economy more resilient to economic shocks, he said.
"Although it remains a hugely important part of the economy, dairy no longer dominates our exports as it once did. We're seeing solid growth in tourism, wine, ICT, education and many other sectors," English said.
"Between 2014 and 2016, global dairy prices fell markedly, and as a result annual dairy exports fell by $3.3 billion. But because of our diversified export portfolio, non-dairy exports grew by $5.9 billion over the same period."
New Zealand's exports were now worth $70 billion and continue to grow, supporting hundreds of thousands of Kiwi jobs and households.
"The dairy sector alone employs over 40,000 people, and supports the jobs of many more. The tourism sector employs around 190,000. And exporting firms employ an average of 20 people compared with just three staff in non-exporting businesses," English said.
"Trade is part of the reason why New Zealand is growing more strongly than most developed countries. It's part of the reason why the average wage is up 26 per cent since National was elected in 2008.
"It's part of the reason why over 370,000 jobs have been created since the height of the Global Financial Crisis. And it's a lot of the reason why the cost of living remains historically low, with things like cars, appliances and cell phones becoming more affordable."
The announced 2030 trade agenda includes:
The opening of a new embassy in Dublin, Ireland and a new High Commission in Colombo, Sri Lanka.
$35.3 million to the Ministry of Primary Industries to focus on boosting the value of our primary sector exports, including through targeting non-tariff barriers.
$20.3 million to the Ministry of Foreign Affairs and Trade to enhance the Ministry's trade work, with a focus on improving market access, maximising benefits from existing FTAs and negotiating new ones, helping business internationalise and tackling non-tariff barriers.
$6.7 million to the Ministry of Foreign Affairs and Trade to strengthen our international networks across the globe and boost the availability of consular services for Kiwis overseas.
The establishment of a Ministerial Advisory Group to ensure the public is better informed on trade issues.
The development of a single point of contact to allow exporters to alert the Government to non-tariff barriers and to get better information and support.
New funding will be $80.3m in operating funding over four years and $11m in capital.