Are we looking to the past for transport solutions for the future? Jen​ée Tibshraeny wades into the transport debate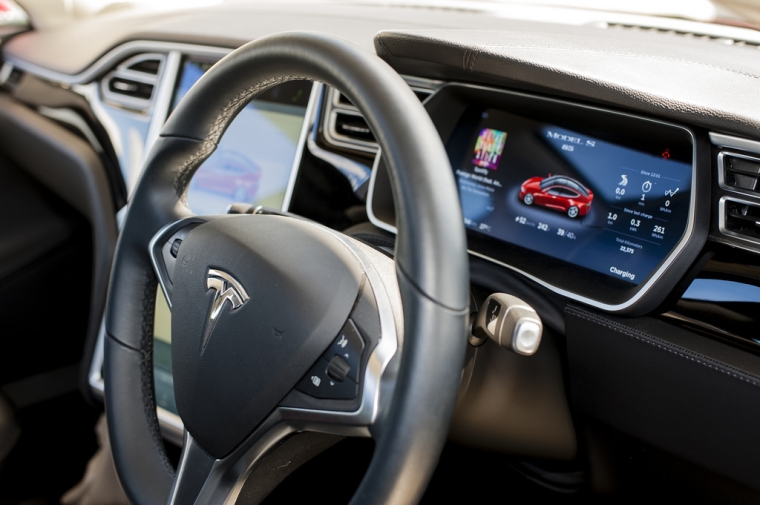 By Jenée Tibshraeny
Light rail, roads of national significance, urban cycle ways, new bus lanes, regional rail - these are the transport solutions being put on the table by National and Labour ahead of the election.
While National's policy is more heavily weighted towards roads and Labour's towards rail, there is a glaring omission in both policies - autonomous vehicles.  
Neither have made mention of how autonomous cars, taxis, trucks and buses will shape infrastructure planning and spend.
Fair enough, you say, there are too many variables and unknowns that will affect when this technology moves from the test lab to the mainstream.
When will autonomous vehicles become the norm? Not for a while…
AUT electric engineering Professor Reinhard Klette expects electric vehicles to "dominate" the market in five years' time, yet maintains autonomous vehicles are 20 years away. He sees cities with quality infrastructure or good highway networks as the first adopters of autonomous vehicles.
Infrastructure New Zealand's CEO, Stephen Selwood, maintains autonomous cars are 20 to 30 years away. At around NZ$65,000, he maintains Tesla driverless-compatible cars are still too expensive, especially alongside the cheap second-hand Japanese cars in the market.
A 2015 report commissioned by Auckland Transport, prepared by Synergine Group and reviewed by Auckland University and University College London, predicts that by 2055, only 50% of New Zealand's fleet will be autonomous.
…or soon?
Yet New York-based fund manager, ARK Invest, is among those Selwood describes as the "evangelists", "overly-optimistic" about how soon autonomous cars will become the norm.
Part-owned by Nikko Asset Management, and solely focussed on investing in disruptive technology, ARK is adamant fully autonomous vehicles will become commercially available by 2020.
ARK believes "mobility-as-a-service" platforms, which have a market cap of US$110 billion, are undervalued and should be worth US$1-3 trillion.
It sees annual electric vehicle sales hitting 17 million in five years' time; its estimate way above that of the EIA and OPEC at 2 million. 
Its forecast for how oil demand will fall in the future also looks glaring different to BP's.
Speaking to interest.co.nz at a Nikko conference in Auckland last month, ARK CEO Catherine Wood says her brazen projections are based on assumptions around the extent to which the economies of scale associated with greater autonomous vehicle production will cut prices for consumers.
"We've seen what the response to falling electric vehicle prices is elsewhere. With better cars - with Tesla really leading the charge here - it might even be stronger than that," Wood says.
"Auto manufacturers are watching Tesla and Tesla's product cycle is more like a tech product cycle, not a four to five-year design and production cycle for autos. Auto companies are starting to shorten their time from design to production.
"And they're all moving electric. They have a really big problem on their hands. They've got to change their business model. They see where the market's going, and they're panicked."
ARK believes that the all-in cost per mile of an autonomous taxi will be US35 cents by 2020, while the current cost of a personal car is US70c, and that of a taxi is US$3.50.
ARK maintains that while it costs US12c to transport a metric tonne of freight a mile by truck, and 4c by rail, it will cost only 2c to 3c to do so by autonomous truck.  
Public transport key as autonomous cars a last mile solution
"If we're right, you don't want to be building more rail," Wood says.
Yet Selwood, Klette and Matt Lowrie of Greater Auckland (formerly the Transport Blog), don't believe we should specifically prioritise spending on roads over rail, due to developments in autonomous vehicle technology.
They all see autonomous cars as a "last mile" solution - particularly in cities. So rather than taking you to work on Queen Street, they'll be useful in taking you to the bus stop or train station closest to your house.
Lowrie, whose infrastructure suggestions have been adopted by Labour and the Greens, says space is limited, so we still need trains and buses on core routes.
Selwood agrees: "Where the driverless vehicle is going to be transformational, is in large metro CBDs. And it will be great in downtown Auckland. But not a heck of a lot of use for anyone anywhere else… where the origins and destinations and distances of trips are so long…
Klette is on the same page: "Of course, travelling long distances in comfortable public transport will appeal much more than sitting in a little autonomous vehicle for some hours."
In fact, he believes property prices will be influenced (as they largely are already) by their proximity to public transport hubs.
Lowrie says there's also a strong argument for public transport being made autonomous sooner rather than later.
"I would expect that anything where we're paying for a driver to do something, would be ripe for disruption pretty quickly. Much more so than the private vehicle fleet," he says.
So do we need more roads?
Selwood says: "This debate that's going on at the moment - should we invest in roads or light rail? - is unfortunate because the reality is, we need to invest in both."
However Lowrie says that even if you believe autonomous cars are just about to burst onto the market, you don't need a whole heap of new roads.
"That's probably the worst investment you could make," he says, noting how autonomous vehicles will increase efficiency and road capacity.
"The part of Auckland's transport system that's missing is our strategic public transport…
"Think about some of the big world cities. London's not going to suddenly do away with its underground because driverless vehicles are around."
Klette agrees with Lowrie, saying the efficiency autonomous vehicles will deliver means building more highways isn't the answer. He maintains cities in the future will be built for people, not cars.
Efficiencies not guaranteed
Yet the writers of the Auckland Transport report believe we need a fleet of 50% autonomous vehicles to see a 22% road capacity improvement. They maintain an 80% fleet will see a 50% improvement, and a 100% fleet, which should eventuate by 2075, an 80% capacity improvement.
They also say: "Significant uptake of single-occupant CAVs (without a reduction in vehicle size) could substantially increase trip generation and demand for roading infrastructure.
"In the absence of road pricing or prioritisation this may be detrimental to the transport network's overall level of service, in terms of enabling reliable and efficient movements across the city."
Importantly, they warn that poorly planned infrastructure, lacking places for autonomous cars to go when not in use, could see autonomous vehicles cause more chaos than productivity.
"In the absence of a managed approach by infrastructure providers, CAV [connected and autonomous] technology could significantly increase the demands placed on transport infrastructure, and may limit the viability of some transit modes in the long term.
"However, high capacity transit services will likely remain an important part of the transport network to ensure efficient movement of people during peak hours."
The social implications
These practical considerations aside, Lowrie, Selwood and Klette acknowledge a mid-set shift is necessary for the autonomous vehicle revolution to occur.
There are legal, security and insurance implications that would need to be worked through.
Lowrie says an Uber-style autonomous car sharing situation could also be problematic while "people treat their cars as extensions of their living rooms", carrying all sorts of things around with them.
As for transporting freight by autonomous trucks, Selwood points out that you still need humans to on/offload the vehicles at either end of a journey.
So the efficiencies autonomous trucks could deliver by moving through the night when the roads are quiet, would be reduced by the fact the people dealing with the freight at the likes of ports and supermarkets, don't work through the night.
While autonomous trucks can work 24/7, there isn't social acceptance for humans to have to do this, where we can help it.
"We would have to put up with quite significant change for those benefits [of autonomous vehicles] to be realised," Selwood says.
He maintains if we were really keen to get more efficiency out of our transport network, we could do so now, by staggering office and school hours for example. But this isn't a social cost we're willing to pay.
Is a change of tack needed from the top?
All in all both Selwood and Klette say they'd like the government to set up an independent body to investigate and analyse transport infrastructure options.
Selwood says transport should be depoliticised, as the divergence between National and Labour's policies shows a lack of evidence being employed in their decision making.
"The National policies are definitely more attuned to the opportunities, but frankly both parties are almost missing in this conversation [of future proofing our transport system]," he says.
Lowrie believes the Ministry of Transport has sought a lot of advice on autonomous cars, even if this isn't evident in government policy.
Selwood wants to see road pricing introduced as soon as possible,
He maintains the government should bite the bullet and borrow what's necessary to invest in infrastructure, as this spurs growth and productivity.
"We should look at borrowing as an investment in the future, not an increase in debt."
Selwood notes the world's awash with capital. The Chinese banks, among others, are willing to stump up the cash, while the likes of iwi, ACC and the Super Fund are seeking investment opportunities in infrastructure.
We just need to bring more investable projects to the market, he says.
Klette concludes: "There is no simple answer here what to do, but there is a need to think 30 or 50 years ahead when planning major transportation projects."
(You can see all major political parties' transport policies here).